Regular Exercise Maximizes Health Benefits of Wine
NDTV Cooks | Updated: September 01, 2014 19:00 IST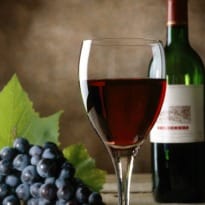 A lot has been talked about the benefits of consuming wine. Earlier studies have indicated that red and white wine increases the levels of high-density lipoprotein (HDL), the good cholesterol. Resveratrol, a type of antioxidant found in red wine, has been credited with increasing the levels of good cholesterol and protecting the heart against artery damage.

While wine has been trending owing to its health benefits, a new study reveals that moderate wine consumption is beneficial only when it is coupled with regular exercise.

Professor Milos Taborsky from the Czech Republic told the gathering at the European Society of Cardiology (ESC) Congress 2014 in Barcelona, Spain, "We found that moderate wine consumption was only protective in people who exercised. Red and white wine produced the same results,"

The study included 146 people with mild to moderate risk of cardio-vascular disease. Participants were randomised to one year of moderate consumption of red wine (Pinot Noir) or white wine (Chardonnay-Pinot). The researchers found that there was no difference between HDL cholesterol levels at the beginning of the study.

After one year, the bad cholesterol, was lower in both groups while total cholesterol was lower only in the red wine group.

"A rise in HDL cholesterol is the main indication of a protective effect against CVD. Therefore, we can conclude that neither red or white wine had any impact on the participants as a whole," professor Taborsky noted.
The only positive and continuous result was found in the sub-group of patients who performed regular exercise at least twice a week plus the wine consumption, he stressed. In this group, HDL cholesterol increased and LDL and total cholesterol decreased both in the red and white wine groups.

"Combination of moderate wine drinking plus regular exercise improves markers of atherosclerosis, suggesting that this combination is protective against cardio-vascular disease," professor Taborsky concluded.

With inputs from IANS