Smart Insulin Patch to Give Diabetics Respite from Insulin Shots
NDTV Food | Updated: June 24, 2015 15:25 IST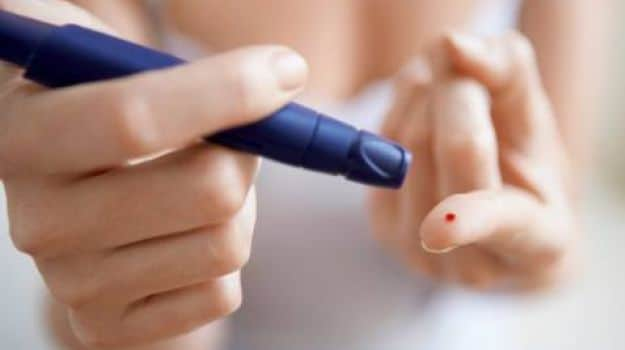 Diabetes is fast gaining the status of an epidemic in India as the country with the highest number of people diagnosed with diabetes mellitus. Genetic factors along with lifestyle conditions are only causing these numbers to rise. While patients with Type 1 and advanced Type 2 diabetes try to keep their blood sugar levels under control with regular finger pricks and repeated insulin shots, researchers have now developed the first "smart insulin patch" that will make managing the condition a lot easier.

(Does Consuming Too Much Sugar Cause Diabetes?)

The patch – a thin square no bigger than the size of a penny – is covered with more than 100 tiny needles, each about the size of an eyelash. These "microneedles" are packed with microscopic storage units for insulin and glucose-sensing enzymes that rapidly release their cargo when blood sugar levels get too high.

('Smart' Insulin May Ease Burden of Type 1 Diabetes Patients)

"We have designed a patch for diabetes that works fast, is easy to use and made from non-toxic, biocompatible materials," said co-senior author Zhen Gu from University of North Carolina in the US. "The whole system can be personalised to account for a diabetic's weight and sensitivity to insulin," he added, "so we could make the smart patch even smarter."
The study, published in the journal proceedings of the National Academy of Sciences, has found that the new, painless patch could lower blood glucose in a mouse model of Type 1 diabetes for up to nine hours. There is a requirement for more pre-clinical trials and subsequent clinical trials in humans before the patch can be administered to the patients but the approach has shown great promise.

(Micro Labs Makes Tablet to Treat Low Sugar)

Mice are less sensitive to insulin than humans, hence the researchers think that that the blood sugar-stabilising effects of the patch could last even longer when given to actual patients.

Diabetes affects more than 387 million people worldwide and that number is expected to grow to 592 million by the year 2035. Gu said that the eventual goal is to develop a smart insulin patch that would only have to be changed every days and will give respite to patients from the constant pricks and injections.

(Omega-3 Fatty Acids Reduce Type 2 Diabetes Risk)