Steep Drop in BMI Could Indicate Alzheimer's in Elder Women
IANS | Updated: July 13, 2017 15:44 IST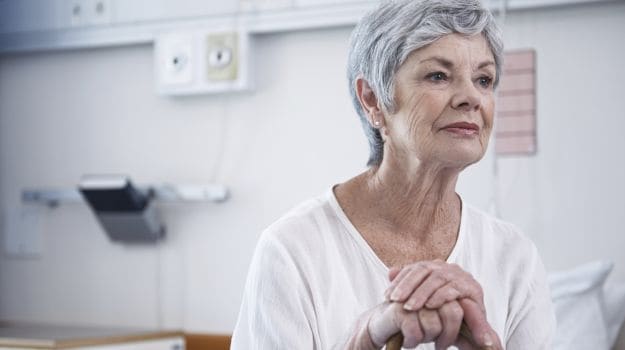 Alzheimer's is one of the most common ailments that affect the elder population across the globe. Most often it is diagnosed during the later stages. But like all other diseases, during the onset of Alzheimer's, our body begins to show us various signs and symptoms. Unfortunately many tend to fall blind to it. A recent study has found that women with a gene variant associated with Alzheimer's disease experience a steeper decline in body mass index (BMI) after age 70 than those women without the version of the gene. In short, your mom's or granny's sudden change in physical fitness could be something serious.

The finding adds to a body of evidence suggesting that body weight change may aid in the diagnosis and management of Alzheimer's disease.

"In this study, we followed Swedish women for almost 40 years from mid-life ages of 38-60 years," said lead researcher Deborah Gustafson from University of Gothenburg in Sweden. "We tracked their BMI in relation to dementia onset, and considered the potential role of the APOEe4 allele, a known risk factor for late-onset dementia," she explained. "We show that those with the APOEe4 allele experience greater or steeper decline in BMI after age 70 years, whether they develop dementia or not," Gustafson noted.

The results suggest that body weight change and BMI are easily measured, non-invasive potential indicators for dementia management.

"Better understanding of a relatively common risk allele such as APOEe4 and how it modifies risk may aid in our understanding of how we can better intervene among those at highest risk for dementia," Gustafson said.

The study was published online in the Journal of Alzheimer's Disease.