Those suffering from chronic obstructive pulmonary disease (COPD) can now seek alternative therapy to reduce their lung inflammation. According to a recent study, stem cell therapy may potentially help in repairing lung damage in patients with cystic fibrosis and COPD. Experts at Queens University Belfast, UK investigated the effectiveness of Mesenchymal stem cell (MSC) therapy in a mouse model of chronic inflammatory lung disease. Chronic inflammation in conditions such as COPD and cystic fibrosis leads to inflammation, lung damage and reduced lung function which may often result in respiratory failure.
Stem cells were intravenously administered to mice at four and six weeks of age. Sample tissue and cells were then collected from their lungs at about eight weeks. As a result, it was found that the inflammation was significantly reduced in the group receiving MSC therapy as compared to the group of mice that didn't receive the therapy. Cell count for both monocytic cells and neutrophils - signs of inflammation - were significantly reduced after MSC therapy, researchers said.
On investigating the lung tissue, it was revealed that the mean linear intercept and other measures of lung destruction had reduced in MSC treated mice. MSC therapy also resulted in significant improvements in lung structure, suggesting that this form of treatment has the potential to repair damaged lung.(Also Read: Breathe Easy: 5 Natural Ways to Increase Your Lung Capacity)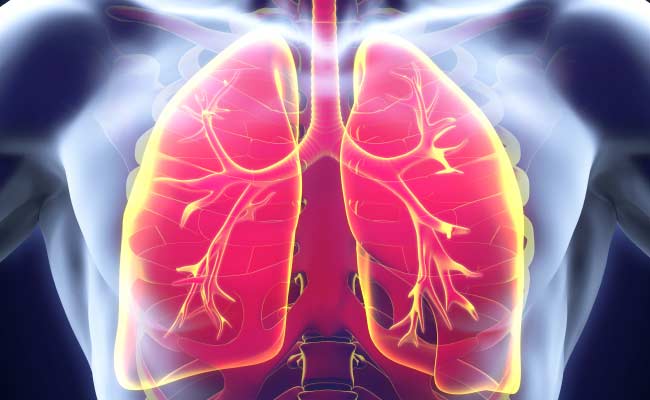 "These preliminary findings demonstrate the potential effectiveness of MSC treatment as a means of repairing the damage caused by chronic lung diseases such as COPD," said Declan Doherty, Queens University Belfast.
"The ability to counteract inflammation in the lungs by utilizing the combined anti-inflammatory and reparative properties of MSCs could potentially reduce the inflammatory response in individuals with chronic lung disease whilst also restoring lung function in these patients," Doherty added.
MSC therapy is currently being investigated as a promising therapeutic approach for a number of incurable, degenerative lung diseases.
Inputs from PTI