Needless to say, our lungs play a vital role in helping our body function well. However, consequently our lungs have to suck in not just air but some harmful elements like air pollutants and smoking along with it. These pollutants happen to increase the risk of respiratory health problems like asthma, bronchitis, cystic fibrosis and pneumonia among others. A good way to keep your lungs healthy is by engaging in regular exercises and eating a healthy diet. A healthy diet helps you go a long way and keeps you off any ailment. In India, with the increase in air pollution and population that smokes, respiratory illnesses are on an all-time high. According to the World Health Organisation (WHO), 235 million people suffer from asthma, which is an under-diagnosed and under-treated condition. So, if you wish to boost your lung health, make sure you incorporate some healthy foods that will help keep your lungs active and working.
Here Are 10 Foods That Can Help You Breath Better:
1. Apples


Researchers have linked good lung function with high intakes of vitamins C, E and beta-carotene, all of which are present in apples. Apples come packed with antioxidants that help keep your lungs healthy.
2. Walnuts


Walnuts are a great source of omega-3 fatty acids. Eating a handful of them can help fight asthma and other respiratory conditions. Omega-3 fatty acids are thought to be anti-inflammatory nutrients with protective effects in inflammatory ailments.

(Also Read - 7 Health Benefits of Walnuts)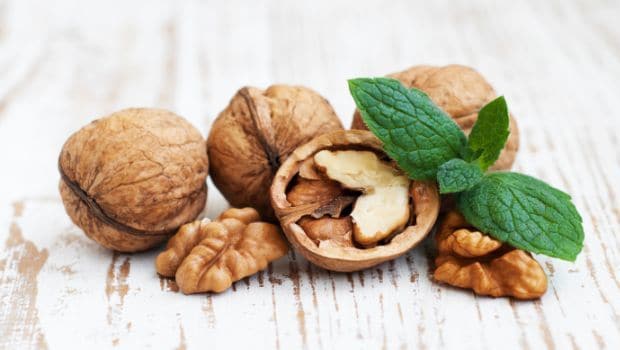 3. Berries


Acai and blueberry are two of the most effective berries that help keep your lungs healthy. They are rich in antioxidants like vitamin C, which help fight cell damaging free radicals.


4. Broccoli


Broccoli is high in vitamin C content, carotenoids, folate and phytochemicals that fight damaging elements in the lungs. Broccoli is said to have an active constituent called L-sulforaphane, which tricks the cells to switch on the anti-inflammatory genes that further avoids respiratory conditions.


5. Cayenne Pepper


The capsaicin in cayenne pepper helps stimulate secretions and protects mucus membranes from upper and lower respiratory tract. It is best to drink cayenne pepper tea that is also a great source of beta-carotene, which has great effects on reducing the many symptoms of asthma.

(Also Read - 7 Amazing Health Benefits of Cayenne Pepper: A Spice Like No Other)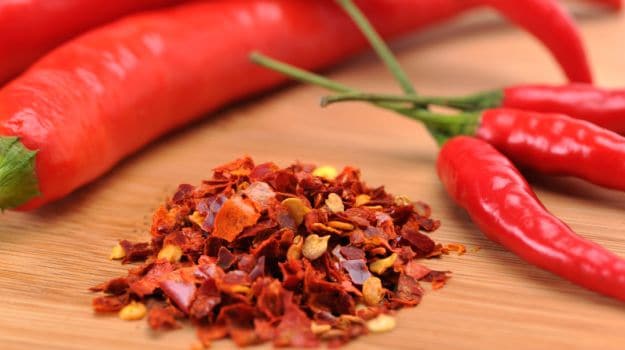 The capsaicin in cayenne pepper helps stimulate secretions and protects mucus​. Photo: iStock
6. Ginger


Ginger is not only anti-inflammatory but also helps detoxifying and promotes the elimination of pollutants from the lungs. Ginger helps in relieving congestion, unclogging air-passages and improving circulation to the lungs, further boosting lung health.


7. Flaxseeds


According to a study published in the Journal BMC Cancer, a diet of flaxseeds given to mice not only protects lung tissues before exposure to radiation, but can also significantly reduce the damage after exposure occurs.


8. Garlic


Garlic comprises flavonoids that stimulate the production of glutathione, which helps enhance the elimination of toxins and carcinogens, further helping your lungs to function better.

(Also Read - What's the Difference Between Green Garlic and Garlic Scapes?)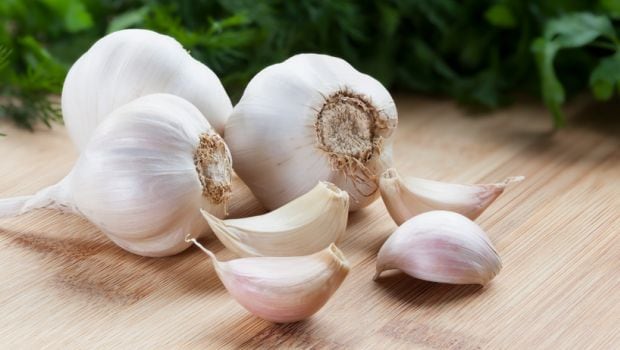 Garlic comprises flavonoids that stimulate the production of glutathione. Photo: iStock
9. Water


What's better and more effective than water? Water is the best way to detoxify your body processes. Moreover, dry lungs are prone to irritation and increased inflammation; therefore, you must drink six to eight glasses of water to keep yourself well-hydrated.


10. Turmeric


Turmeric has anti-inflammatory properties; thanks to the curcumin compound present in it. This compound helps relieve inflammation of the airways and tightness of chest associated with asthma.


Make sure you are adding these foods to your diet every day to ensure healthy and happy lungs!