Sugary Drinks May Harm Your Liver
NDTV Cooks | Updated: June 05, 2014 16:12 IST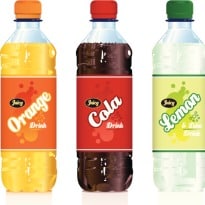 Sugar has sprung up as a major villain in the recent scientific studies which have established that excess sugar consumption may lead to heart ailments, risk of stroke, breast cancer and obesity.

This new research shows that sugar may damage liver functions too. Avoiding sugar sweetened drinks proves to be the key to preventing fatty liver disease, the most common cause of chronic liver disease worldwide. Although chronic liver diseases are usually associated with alcohol consumption, this study points out that excess consumption of fizzy or canned drinks which are loaded with sugar may damage your liver functions.

GLUT8 (a molecule that carries large amounts of fructose), is present naturally in fruit and is added to soft drinks. It was observed that blocking or eliminating GLUT8 in mice lead to reduction of fructose entering the organ and thus preventing the risk of developing fatty liver disease. (More: Forgo sugary drinks to abate gout effects)

Brian DeBosch from Washington University School of Medicine in St Louis, US says, "We showed that GLUT8 is required for fructose to get into the liver. If you take away or block this transporter in mice, they no longer get diet-induced fatty liver disease."
He further noted, "If the fructose does not go into the liver, it may go to peripheral tissues."
Moderate consumption of sugary drinks is safe but it would be better if parents limit their child's fizzy drink intake which are secretly loaded with sugar.

With inputs from IANS