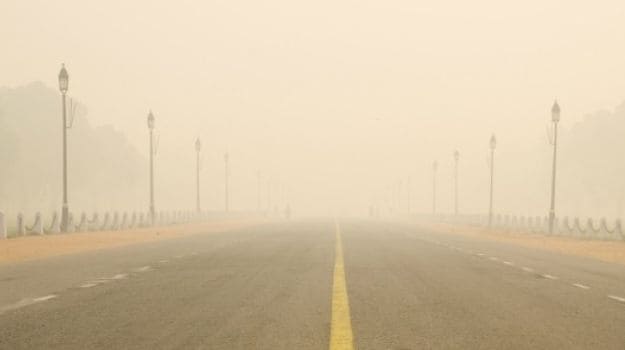 the negative effects on health of air pollution, even in places with high levels of air pollution such as New Delhi - one of the most polluted cities in the world.

This new evidence strengthens the case for supporting cycling even in polluted cities, an effort that in turn can help reduce vehicle emissions, researchers said. 'Our model indicates that in London health benefits of active travel always outweigh the risk from pollution,' said Marko Tainio from University of Cambridge in the UK. 'Even in Delhi, one of the most polluted cities in the world – with pollution levels ten times those in London - people would need to cycle over five hours per week before the pollution risks outweigh the health benefits,' said Tainio.

Regular physical activity reduces the risk of diseases such as diabetes, heart disease, and several cancers. One way for people to increase their levels of physical activity is through 'active travel' - for example walking and cycling; however, concern has been raised about the potential risk due to air pollution while walking and cycling in urban environments, researchers said.

Air pollution is one of the leading environmental risk factors for people's health. One of the main sources of air pollution in cities is transport and a shift from cars, motorbikes and buses to active travel would help to reduce emissions, researchers said. However, people who walk or cycle in such environments will inhale more pollution, which could be detrimental to their health.
Researchers from CEDAR, a partnership between the Universities of Cambridge and East Anglia, and the Medical Research Council used computer simulations to compare the risks and benefits for different levels of intensity and duration of active travel and of air pollution in different locations around the world, using information from international epidemiological studies and meta-analyses.

The study is the first to model the risks and benefits of walking and cycling across a range of air pollution concentrations around the world, researchers said. Using this data, they calculated that in practical terms, air pollution risks will not negate the health benefits of active travel in the vast majority of urban areas worldwide.

Only 1 per cent of cities in the World Health Organisation's Ambient Air Pollution Database had pollution levels high enough that the risks of air pollution could start to overcome the benefits of physical activity after half an hour of cycling every day, researchers said. The findings were published in the journal Preventive Medicine.



(This story has not been edited by NDTV staff and is auto-generated from a syndicated feed.)


A new study shows that the benefits of walking and cycling outweigh