World Blood Donor Day is commemorated every year on 14th June. It is one of the eight official global public
health
campaigns marked by the World Health Organization (WHO) to raise awareness about the need for safe
blood
and blood products. The theme for World Blood Donor Day 2017 is "Give Blood. Give Now. Give Often". According to
WHO
statistics, blood donation by 1% of the population can meet a nation's most basic requirements for blood. But, how do you know if you can donate blood? Here are some basic health requirements that everyone needs to keep in mind to be able to give blood.As per the Indian Red Cross Society most of us can donate blood as long as:1. You are fit and healthy.
2. You are at least 17 years of age.
3. You can give blood up until the age of 66 years.
4. You weigh over 50 kilos.
5. You have not donated blood in the last 8 weeks (56 days).
6. Men can give blood every 12 weeks and women can give blood every 16 weeks.
7. You have a
hemoglobin
at or above 12.5 g/dL.
Apart from the above guidelines, few other things also need to be kept in mind. For instance, 'healthy' means that you feel well and can perform normal activities. If you have a chronic condition such as
diabetes
or high
blood pressure
, you may still be able to donate as long as you are being treated and the condition is under control. If you have a regular
cold
or
cough
or are even
asthmatic
, you can donate blood as long as you feel well. As far as your age is concerned, it is safe to donate blood up until the age of 66 years. People above the age of 70 years are acceptable if they have donated blood any time in the last two years.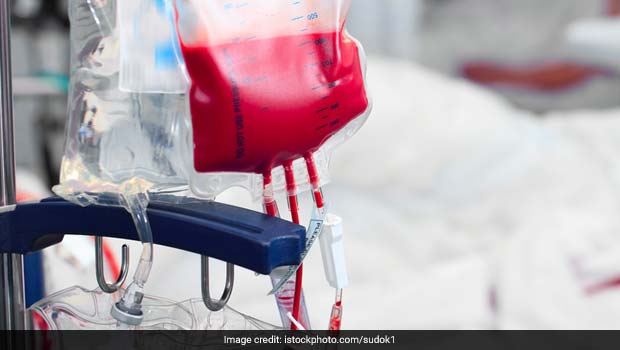 Who Should Not Give Blood
Pregnant
women should not donate blood and wait for at least six weeks after giving birth before they decide to give blood. You should avoid donating blood if you have an infection and are taking antibiotics. If you have a disease caused by a virus you may not be able to donate blood till it is cured. You should not give blood if you have AIDS or have ever had a positive
HIV
test, or if you have done something that puts you at risk for becoming infected with HIV.Before donation, the entire medical history of the donor is examined and he or she is also subjected to a brief examination during which temperature, pulse, blood pressure and blood count (hemoglobin or hematocrit) are measured and so, all this parameters should be within limits for you to be eligible to donate blood.