Why it is Important to Eat Right to Tackle High BP
NDTV Food | Updated: May 21, 2015 15:31 IST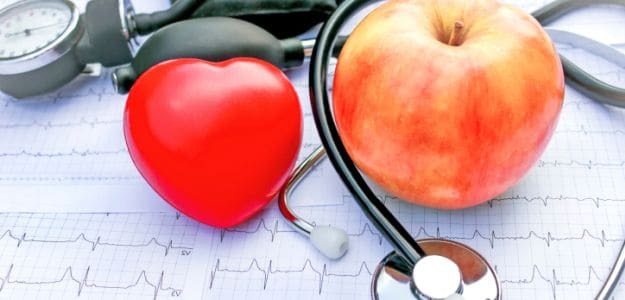 A healthy lifestyle is a necessity in the times that we live in but it is not an easy task. It requires careful planning, making the right choices and most of all, resisting temptation. The ability to turn away from a freshly baked doughnut in the pastry shop, choosing to order some healthy snacks rather than pepperoni pizzas on a game night, or keeping a check on carbs every single day – it needs serious determination. But then again, it is your own health that is at stake here and as hard as it is to accept, giving up on these temptations is a small price to pay in return.

Eat Right! 10 Ways to Cure High Blood Pressure

Among the most dread diseases in India, hypertension or high blood pressure ranks among the top. According to Mayo Clinic, "High blood pressure is a common condition in which the force of the blood against your artery walls is high enough that it may eventually cause health problems, such as heart disease."

A recent study of outpatient care in India, it was found that hypertension or high blood pressure has been found to be the most common cardiovascular risk factor.

Of the 68,196 patients from 10 cardiology outpatient departments included in the US-led study, hypertension was present in nearly 30 per cent patients followed by other risk factors including diabetes, current tobacco use and high cholesterol. Researchers used the American College of Cardiology's PINNACLE India Quality Improvement Programme registry to examine performance measures and outline areas for further improvement in cardiovascular care delivery.
The findings suggested that despite challenges, it is feasible to collect and study the quality of outpatient cardiovascular care in a resource-limited environment like India.

Follow New Blood Pressure Guidelines to Avoid Heart Problems

"This paper demonstrates the high potential for the American College of Cardiology and the PINNACLE registry to partner with cardiologists and help them improve the quality of outpatient cardiovascular care across the globe," said one of the study authors William Oetgen, executive vice president of science, education, and quality at the American College of Cardiology, a non-profit medical society.

There is a growing burden of cardiovascular disease in India, but only limited data is available on the quality of outpatient care for patients with coronary artery disease, heart failure and atrial fibrillation.

Mindful Meditation Helps Lower Blood Pressure

As the second most populous country in the world, India is experiencing an increase in the more traditional risk factors for coronary artery disease due to a rise in behavioural risk factors, including tobacco use, physical inactivity and poor diet coupled with low levels of awareness, treatment and control of risk factors, the study noted.

The PINNACLE India Quality Improvement Programme is the first cardiovascular disease care data-collection and reporting programme implemented in the country, the researchers said.
The study was published in the Journal of the American Heart Association.

Inputs from IANS