Noida may just be a suburb in NCR, a cousin of South Delhi, but its location just across the Yamuna River makes it super accessible from the rest of the city. Hop on to DND Flyway and you're in Noida within 10 minutes flat. The suburb is also well-planned and boasts of wide roads, flyovers and good infrastructure. With a plethora of malls opening up on that side of the river, it is not so unthinkable now, to drive over for a great meal or a day of shopping.
There was a time when Noida didn't have many eating options to choose from and one had to make the trek to South Delhi or Khan Market for a memorable dinner. Thankfully, those days are long gone. If you're in the vicinity, here are some great options for you. These are all standalone restaurants outside of hotels and have seating space:

1) Desi Vibes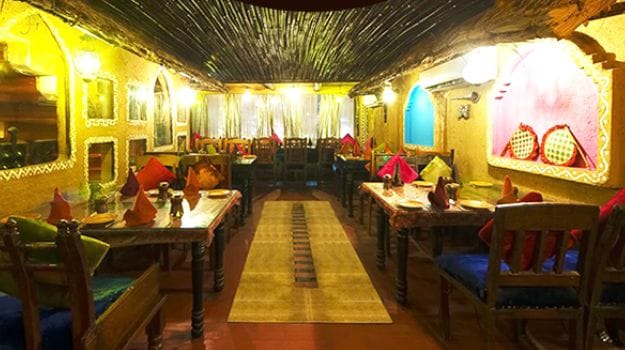 Desi Vibes opened in Noida's Sector 18 market some 7-8 years back to give competition to Punjabi by Nature. The latter faded away while Desi Vibes grew from strength to strength. Started by first-time entrepreneurs who previously worked with a leading airline, everything in the place was well thought through from the word go. The space is cramped but done up in a rustic manner with a faux well in the middle. The food is fantastic and has consistently been so since the day it opened. The best part? A box full of
pickles
that the server brings around for you to pick from and the complimentary
jaljeera
.
Must haves: Murg Dhaniya Adraki and the brinjal pickle
Meal for 2: Rs.1400
Address: G-50, First Floor, Sector 18, Noida 201301


2) Mainland China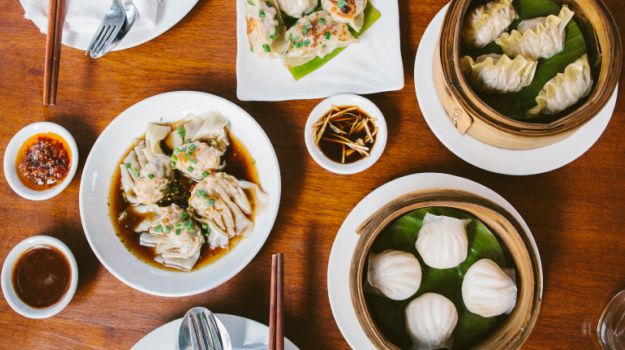 Representational image

Mainland China has many outlets across the country and the experience may vary across outlets. However, the Noida Sector 18 one manages to draw crowds with good food which is priced well. They also have lunch fixed menus which are great value for money. Perfect for a family dinner with parents or a quiet meal.
Must haves: Chilli Basil Fish and Golden Garlic Fried Rice with Iceberg Lettuce
Meal for 2: Rs.1800
Address: Ground Floor, Plot K-1, Dharam Palace, Sector 18, Noida


3) Geoffrey's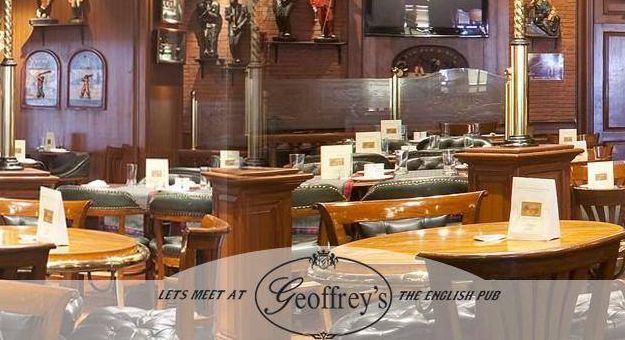 Image Credits: Nicole SourcApp

This one is a hidden secret only locals know about. Located on the 2nd floor of the now ignored Wave Centre Stage Mall, it is a British-style pub. Perfect for a Sunday afternoon lunch with a glass of chilled beer. They also have a terrace for when the weather is favourable. The weekend lunch deal is fantastic and you get table service of starters besides soup, salads, main course and dessert.
Must haves: The weekend buffet lunch
Meal for 2: Rs.1200
Address: 16-A, Centre Stage Mall, Sector 18, Noida 201301


4) Burbee's Café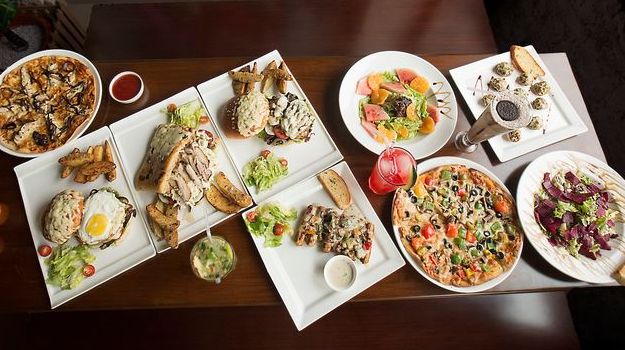 Image via Zomato
A new entrant in the restaurant scene in Noida, this is a cosy little café with graffiti on the walls tracing all the metro stations in the area. The menu is similar to that in many cafes, with burgers, sizzlers, grills and such. Child friendly, it's a good option for a casual meal with kids or to hang around with your friends. They bake their bread in-house and it is fantastic. The burgers however, are tiny and avoidable. Stick to the sizzlers and mains.
Must haves: Fish and chips and Grilled Breast of Chicken Steak
Meal for 2: Rs.1200
Address: G-56, 1st & 2nd Floor, Sector 18, Noida 201301


5) Theo's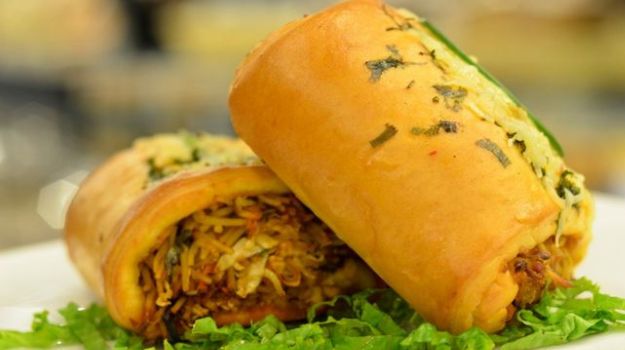 Image via Zomato
The only restaurant for which we will make you drive into the interiors of Noida, Theo's is owned and run by a chef who has managed kitchens in Five-Star hotels for a long time. The bakery is one of the best this side of town and offers fresh breads and savouries too. The restaurant itself is a tiny space on the first floor but what it lacks in size, it makes up in taste. The food is fresh and delicious. Great for a date night.
Must haves: Pastas (especially the carbonara)
Meal for 2: Rs.1200
Address: B-1/20, Central Market, Sector 50, Noida / Aggahpur, Main Dadri Road, Near HP Petrol Pump, Sector 41, Noida

Each of these places offer something different for diners but have one commonality. They all serve delicious food. There is a lot more going on in Noida, food courts like we've never seen before, street food to die for and more. Watch this space as we unlock Noida for you in this series. Coming Soon.