Short on time with too much work on your plate? Always racing out of home with no second to spare? These quick and easy recipes are the answer to all your prayers; involving barely any more effort than opening a bag of crisps and yet nothing short of spectacular (you can thank us later). As the saying goes, "first impression is the last impression" - raise the bar with these sensational starters and set the perfect tone by kicking off your dinner party in style. Whether you're hosting a casual game night, or throwing a fancy
cocktail party
, or even something in between, we have a starter to match. Let's face it, good appetizers get the party started. They shouldn't just be okay - they have to be absolutely divine, the type that whet your appetite and make you scrape every morsel off the platter.(
10 Quick Party Snacks
)With our mind-blowing tips and tricks, you no longer have to scramble last minute and churn out a decent menu:
#1 Keep groceries at hand such as various types of cheese, dips, phyllo pastry sheets, olives, tapenades or anything that can turn into eleventh-hour appetizers.
#2 Want to enjoy your own party for a change? Kick a few items off your list or focus on make-ahead recipes, and mingle with your guests instead.
#3 Just in case you have an unexpected visitor, stick some chicken wings and
kebab
s in the freezer that you can quickly defrost.
#4 Have a mix of hearty and low-calorie starters, as well as hot and cold choices so you'll have something for everyone.
#5 If you're on a time crunch, top off a platter with different types of cheese, crackers, fresh
grapes
and cherries (it doesn't get easier than that).(
7 Smashing Snacks Under 10 Minutes
)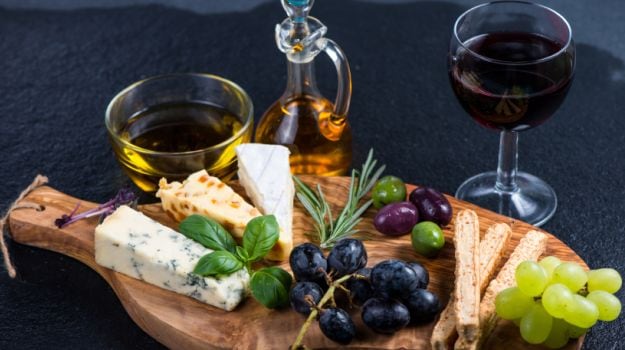 (
10 Best TV Snacks
)We've rounded up some easy and impressive ideas that turn an average gathering into something really special, and are sure to leave your guests craving some more. Looking for that 'wow' factor for your next get together? Step this way please, for our 10 best starter recipes.
1. Kakori Kebabs
Recipe by Chef Niru Gupta
These Lucknowi Kebabs are nothing short of a celebration of meat. Juicy, succulent and just right, spruce them up with some chaat masala, fresh
mint chutney
, and they'll have your party off to an impressive start.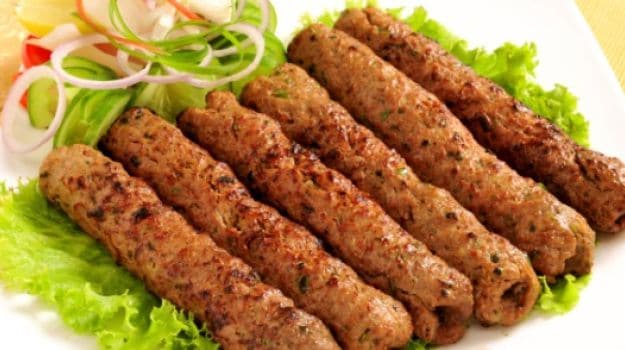 2. Stir Fried Chilli Chicken
Recipe by Chef Nikhil and Natasha
We bring you the best of the best in just 15 minutes! So skip the usual and cook up a storm in your kitchen with this scrumptiously simple chilli chicken.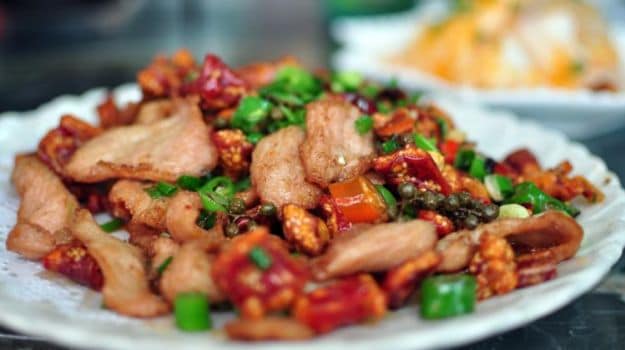 3. Microwave Paneer Tikkas
Recipe by Chef Niru Gupta
No tandoor? No problem! All you need is a microwave and a few minutes to spare for this flavor-packed paneer tikka.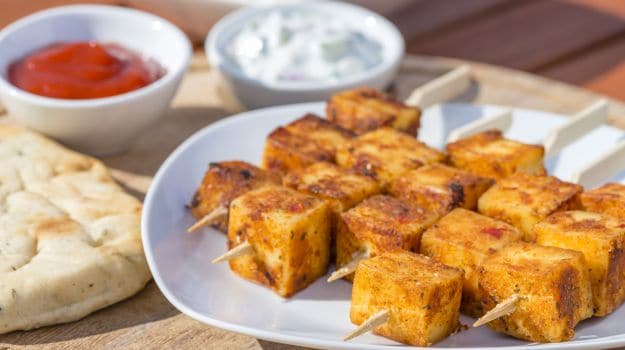 4. Aloo and Dal ki Tikki
Recipe by Chef Aditya Bal & Devanshi
Bite-sized and absolutely divine, serve these crisp potato and channa dal ki tikkis with a dollop of chutney and you're good to go.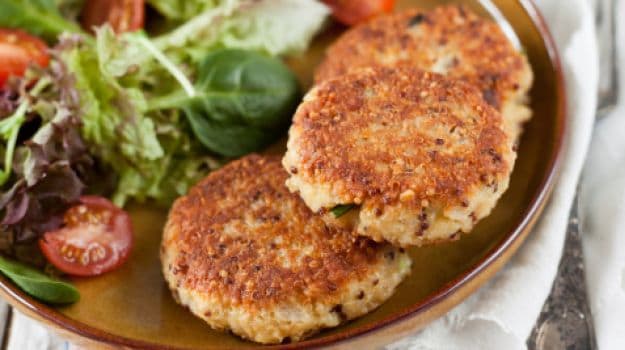 5. Cheese Balls
Recipe by Chef Niru Gupta
No forks or spoons are required for this easy-to-grab party snack. Our outstanding cheese balls are all about the crunch and so sinful yet simple. (Umm, yum!)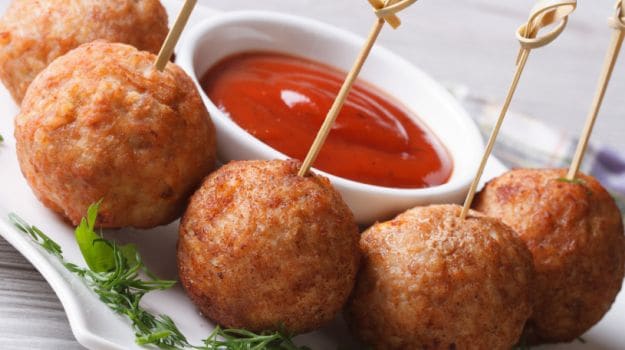 6. Chicken Satay
Recipe by Chef Vicky Ratnani
Party food that's guaranteed to please and sure to draw recipe requests. A Thai appetizer that's downright delicious and pairs perfectly with a tangy peanut sauce.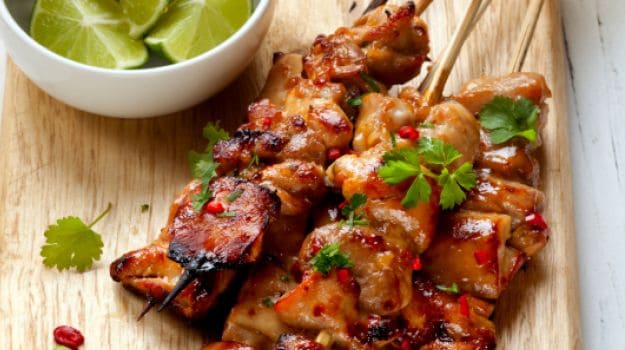 7. Bhuna Masala Chicken Wings
Recipe by Chef Aditya Bal
Coated with dry red chillies, cumin and coriander - dig into these fiery hot wings with a desi makeover. It is sure to be a hit at any party this season.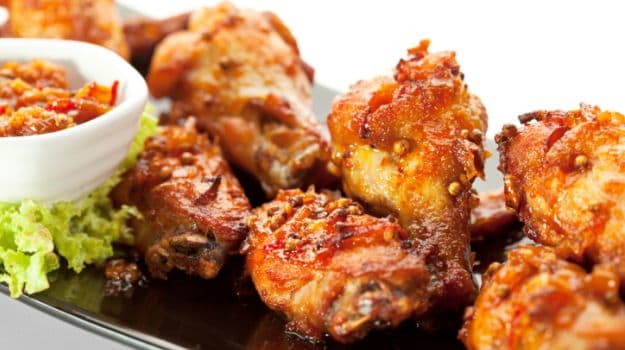 (
10 Best Cocktail Recipes
)
8. Tangri Kebabs
Recipe by Chef Niru Gupta
Yes, it's true! Our delicious
chicken drumsticks
are microwave-friendly and just too good to be true. Serve these Tangri Kebabs with some raw onion rings and lemon wedges.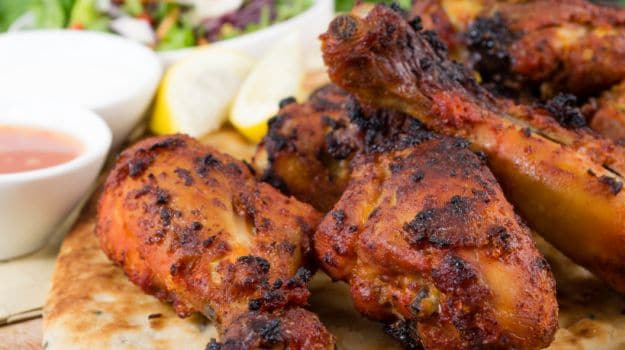 9. Hot Basil Chicken Cups
Recipe by Chef Janti Dugal
Wrap it up: Wow your guests with this aromatic mix of minced chicken, fresh basil and red chillies daintily wrapped in fresh lettuce greens.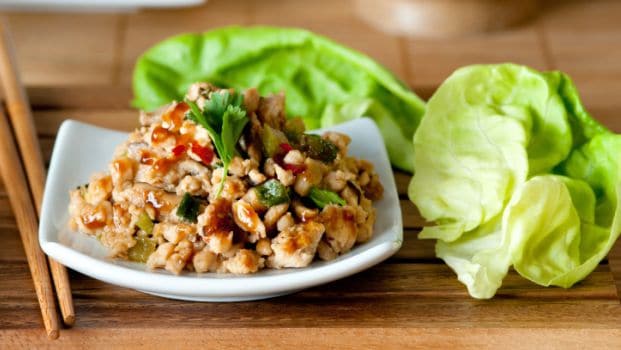 10. Crumb-Fried Chicken
Recipe by Chef Niru Gupta
Who doesn't love fried chicken? Crunchy, crispy and just divine - one can't get enough of this classic crumb-fried chicken spruced up with a zingy dip.