Pickle Recipes- Pickle making is an ancient tradition in India which has been loved and followed by or mothers and grandmothers. The Western world regards it as the art of preservation or fermentation but for us it is a creation of a unique accompaniment that goes with every meal. We all have grown up eating delicious, crunchy and tangy pickles made by our grandmothers and mothers. No meal is complete without them. Spicy green chilli pickles, mango pickles tossed with fenugreek and cardamom, bright yellow cauliflower pickles – you name it! In most Indian households, it is a common sight to find big glass jars filled with freshly made pickles sitting on a sunny window sill. It is a method of developing the flavours and letting them mature.

Over the years, however, the art of pickle making at home is slowly fading with mass produced variants readily available in the stores these days. But, they miserably fail to match up to the rustic flavours characteristic of the home-made pickles.

(Indian food will taste better with our top 5 unusual pickles)

The process of pickle making may seem tedious as it is time consuming, but it is ridiculously simple. Yes, you do need patience to go through the process of sun-drying the ingredients, soaking them in oil and spices, and finally let them age in the sun for a few days to develop the flavours. But like they say all good things come to those who wait, the result is extremely rewarding.

Salt and oil play very important role in pickle making. Salt adds to the flavour, draws moisture and inhibits bacterial growth. Oil on the other hand acts as a barrier to prevent the ingredients from becoming dry and keeps them moist. Different oils and spices render different characteristics to the pickles. Hence, a mango pickle made in north India which mainly uses mustard oil is very different from that made in the south, where sesame oil is most preferred in the pickle making process.

(A Variety of Hyderabadi Pickles to Tickle Your Taste Buds)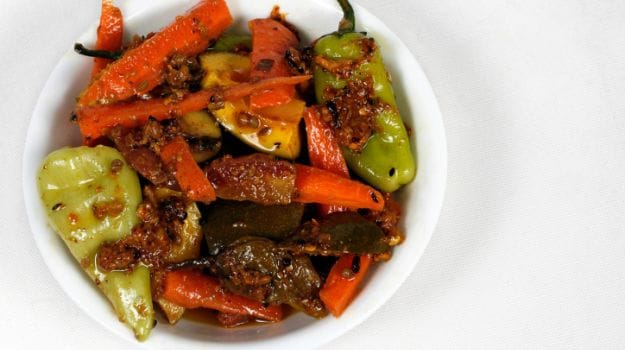 Smart Tips and Tricks to Prepare Pickle

Before soaking in the bigger picture, here are some quick tips:

1. Use a sterilised jar for pickling and use only fresh seasonal vegetables and fruits. The fresher the vegetables, the crunchier the pickles will be.
2. Don't skimp on the salt. You need the salt to draw the water out of the vegetables and to preserve the pickle for a longer span of time.
3. Try using flavoured vinegar which can add new twists to your favourite pickle recipes.
4. Always wipe the rim of the jar clean before putting the lid on.


Lip-smacking Pickle Recipes | 11 Best Pickle Recipes

This pickle is the perfect accompaniment with your winter meals. Use season fresh red carrots to make the most of the nutrients. Sweet and tangy in one bite!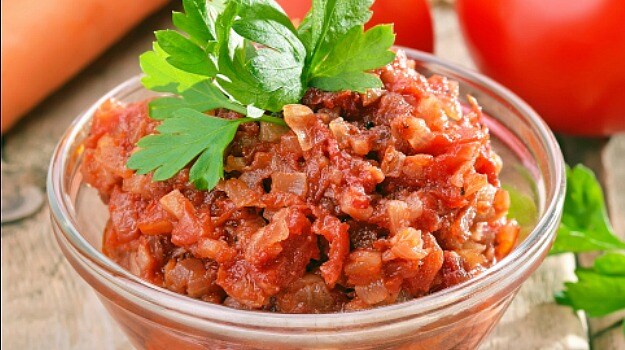 A perfect way to use up the winter veggie.
(Also read: How Vitamin A can help you in leading a healthy life?)

Chilli aachar with mustard oil will add spicy flavour to your meal. They go best with parathas or accompany any sabzi the best. A tangy, spicy achaar made in mustard oil.



3. Adrak ka Achaar
To add some heat to regular meals, ginger pickles work the best. Make sure you grate them really fine. Very popular achaar during the festival of Navratras.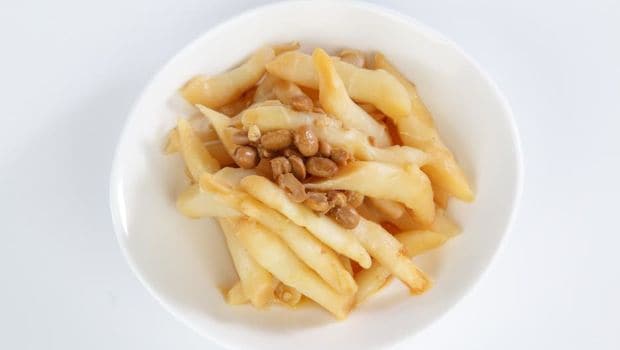 This adrak ka achaar is super easy and quick.
The Indian gooseberry (amla) is used to make a sweet and sour pickle. Gooseberries are a great source of vitamin C. They work well for hair, skin and weight loss.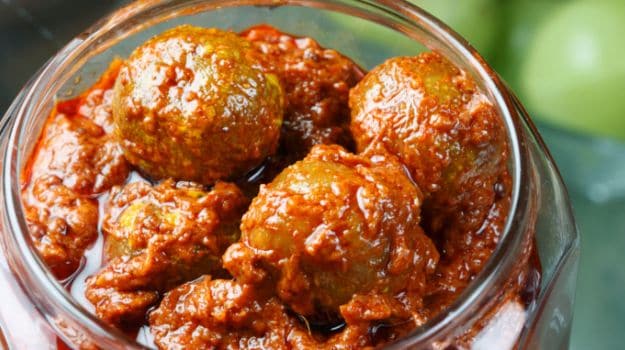 A sweet and sour pickle made with gooseberries, a rich source of vitamin C.
Sour pickle with spices is an all-time favourite. Slice in some ginger to it for more flavour. This is one of the most common pickle found in Indian household.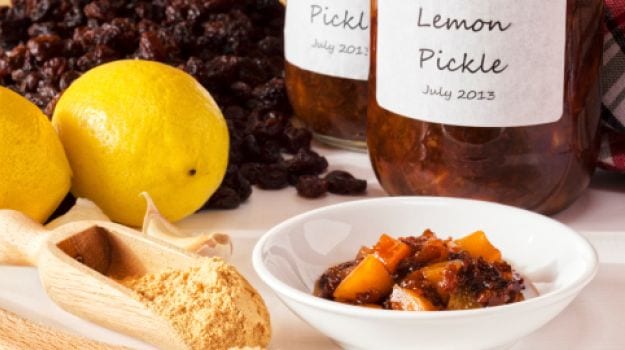 Sour limes flavored with aromatic spices makes for this delicious, sweet and tangy pickle.
This Punjabi-style pickle will give a kick to your meals, it is the perfect accompaniment to a full fledged North Indian meal. Made with raw mango and an assortment of spices, the flavour of mustard oil lends it character.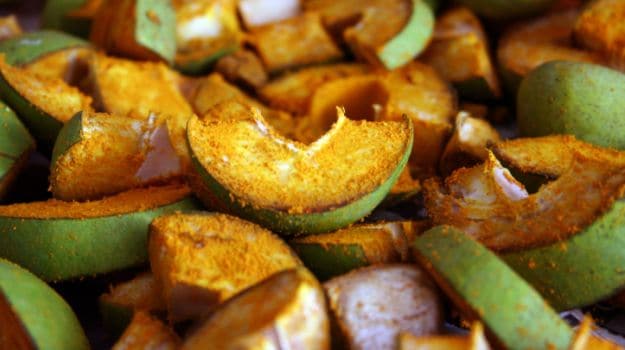 You can pair mango pickle with piping hot parathas or eat with a dal of your choice along with rice.
Potli ka achaar or raw mango pickle is mostly common in Sindhi households. Raw mango mixed with onion seeds (kalongi), garlic and mustard oil is must try for this summer.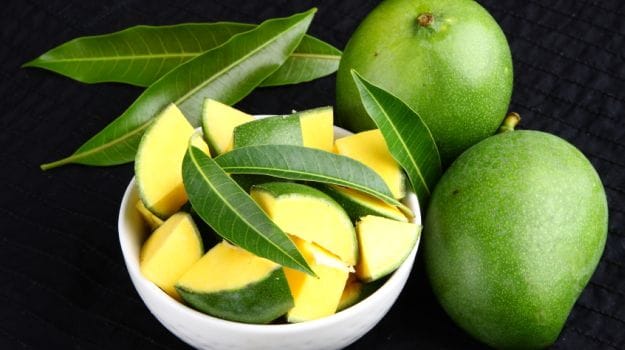 Potli ka achaar goes perfect with some aloo ke tuk, Sindhi curry, papad and boiled rice.
Cauliflower and turnip pickle mixed with assorted spices, jaggery and mustard oil is a winter favourite. It is a perfect sweet and spicy combination of a delicious treat to accompany your daily meal.
Benarsi-style chilli pickle stuffed with sizzling hot spices is for all the spice lovers. You don't want to miss out on this one.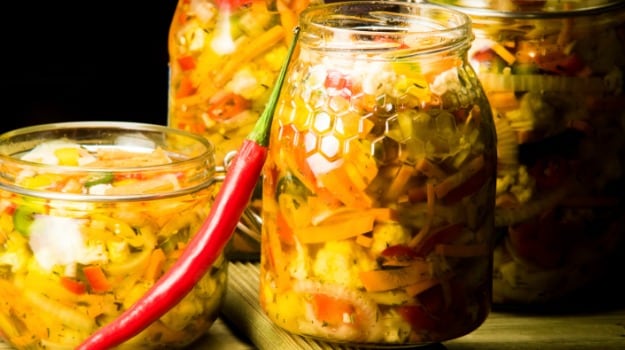 This pickle is a spice lover's dream come true.
Try this delicious drumstick pickle. Made with a fine paste of methi, sarson, red chillies and tamarind, it will leave you asking for more.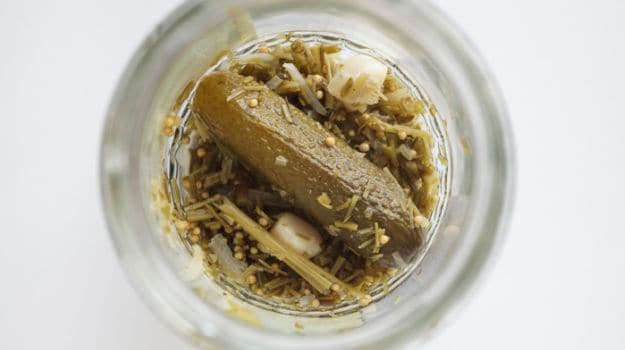 Ditch the mangoes and lemons that have traditionally been packed in pickle jars, here is a new kid on the block - drumsticks.
With distinctive flavours of garlic, onion and loads of spices, here is a pickle that can be your go-to accompaniment with every dish.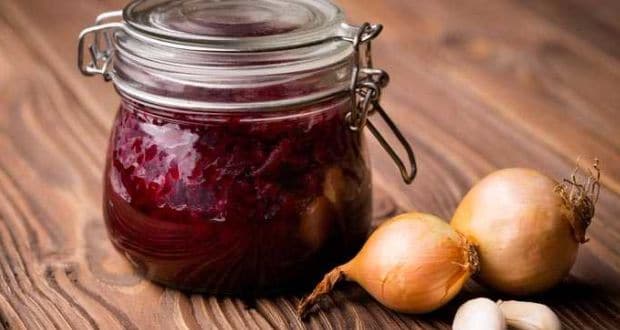 Quick and easy pickle recipe, made with simplest of ingredients.