As the year 2022 comes to a close, there are many things to celebrate. This year, we saw the Covid-19 virus finally subsiding and being declared as 'endemic' in India and across the world. The five-letter game 'Wordle' also captured the fancy of millions all over. Sporting event like the T20 world cup was also one of the major happenings in 2022. Google's Year In Search Report for 2022 has finally been released and is capturing all these trends and more. Apart from the news-related events, there are plenty of trending recipes from India and the world that we spotted in the report.
What Is Google Year In Search Report? | Google Year In Search 2022
Google's Year In Search report comes out every year and captures the trends in search queries on the search engine platform. The team at Google collates this data to show what was on the mind of the world's curious searchers. "Every year, we look back at the moments, people and trends that sparked our collective curiosity through Year in Search. Around the world, people sought to learn more about everything from complex global issues, to ways to help each other - not to mention the latest pop culture news," reads the official blog.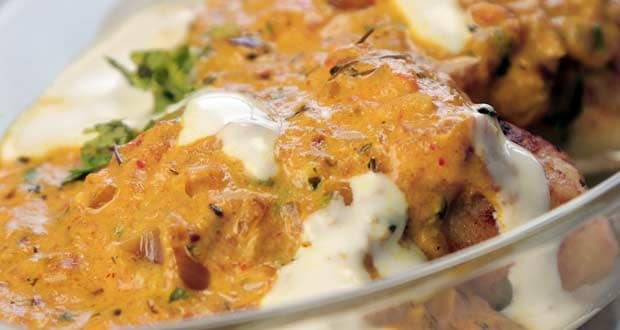 Google Year In Search 2022: Top 10 Trending Recipes On Google In India
Coming to the top search trends in India, once again we observed plenty of interesting trends in terms of food and recipes. Takeaway meals seem to have become quite popular, as the query 'Takeout Restaurants open now near me' was among the top 10 'Near Me' searches on Google. The question 'How to make banana bread' was also featured in the top 10 how-to searches on the search engine's report. Apart from these trends, the top trending recipes had plenty in common with the global ones.
Here Are The Top 10 Trending Recipes In India In 2022, As Per Google:
Paneer Pasanda - Once again, Paneer Pasanda topped the list of the most-searched recipes in India as well in both Hindi and English.
Modak - The humble sweet from Maharashtra is popularly consumed during Ganesh Chaturthi and was the second on this list.
Sex On The Beach - A cocktail recipe made with cranberry, orange juice and vodka; this was the third most-searched recipe in India, as per Google.
Chicken Soup - As people looked for comforting and soulful recipes, chicken soup was among the top queries on Google.
Malai Kofta - Creamy fried balls dunked in luscious gravy, Malai Kofta too was searched quite a lot in both Hindi and English.
Pornstar Martini - Made with vodka and passionfruit juice, this cocktail was the subject of much curiosity on the internet.
Pizza Margherita - The Italian favourite pie topped with marinara sauce and mozzarella cheese, Margherita pizza truly needs no introduction.
Pancake - An American staple breakfast, pancake seems to have caught the fancy of not just the world but also Indians.
Paneer Bhurji - One more paneer-based recipe on this list, Paneer Bhurji is made by mincing cottage cheese and cooking it with chopped onion and spices.
Anarse - An authentic recipe from Maharashtra, Anarsa is a popular snack made with rice and usually served during festivities.
(Also Read: Poha, Misal Pav And More: 7 Classic Maharashtrian Breakfast Recipes You Must Try)
Google Year In Search 2022: Top 10 Trending Recipes On Google Globally
In 2022, there were plenty of interesting recipes that people searched for on Google. The simple overnight oats were definitely a recipe that people found convenient and easy to whip up for breakfast. It also seems that desserts were quite popular this year, as we see multiple entries for pancakes, cookies, cinnamon rolls and halva. Turkish recipes also seemed to be on the minds of many foodies all over the world. The classic pasta salad also made it to the top 10 trending recipes. But the one that came on top was none other than the Indian Paneer Pasanda!
Here Are The Top 10 Trending Recipes Globally In 2022, As Per Google:
Paneer Pasanda - A stuffed paneer recipe doused in an onion-tomato gravy, this was the top-searched recipe for 2022 globally as well.
Bolo Caseiro- This Brazillian homemade cake recipe is a traditional one, and is made using the simplest ingredients.
Tuzlu Kurabiye- A savoury cookie from Turkey, the Tuzlu Kurabiye is usually enjoyed at tea time and also has a hint of vinegar in it.
Overnight Oats - This method of cooking oats by preparing them the night before was the fourth-most searched recipe globally.
Zimtschnecken - The goodness of cinnamon in a binge-worthy avatar - this cinnamon rolls recipe is popular in Germany and Northern Europe.
Irmik Helvasi - Another recipe from Turkey on this list, it is basically a semolina dessert very similar to the Indian halwa.
Pankeyki - This pancake recipe from Russia has the goodness of milk in it that make it super fluffy.
Baba Ganoush - The roasted eggplant dip is a well-known part of Mediterranean cuisine and has a smoky yet creamy flavour.
Bulgur Pilav - Also known as Bulgur rice, this is a nutritious one-pot dish from Turkey and is somewhat similar to the Indian pulao.
Pasta Salad - The last on the list is the Italian favourite - which got an all-new avatar in the form of a healthy salad recipe.
(Also Read: 7 Delicious Veg Pasta Salads For Mid-Week Indulgence)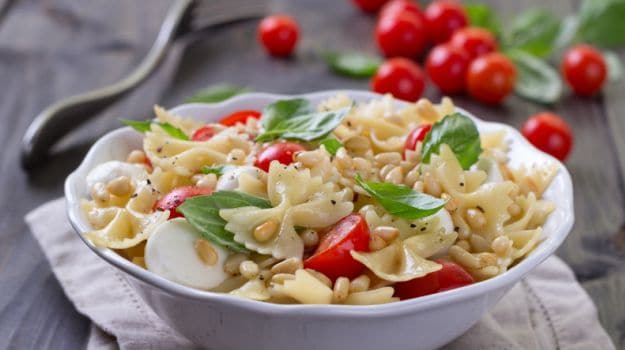 What did you think of the top trending recipes on Google's report? Tell us in the comments.
About Aditi AhujaAditi loves talking to and meeting like-minded foodies (especially the kind who like veg momos). Plus points if you get her bad jokes and sitcom references, or if you recommend a new place to eat at.