Story Progress
Back to home
Anarse ki Goli Recipe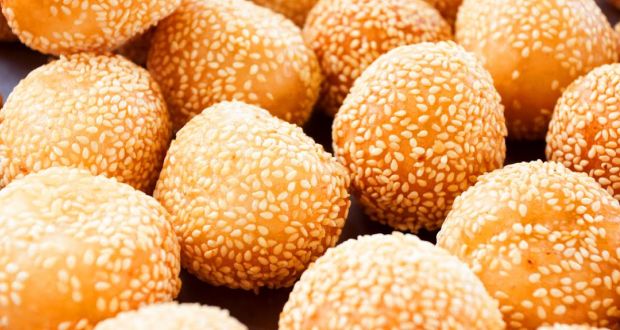 How to make Anarse ki Goli
About Anarse ki Goli Recipe: Enjoy these crisps roundels made of rice flours with the goodness of pure ghee and sesame seeds. The right mix of flavours make this recipe a great accompaniment with tea or coffee.

Ingredients of Anarse ki Goli
1 Cup Chawal ka atta
2 tbsp Ghee
1 cup Gur ki shakkar
1 tsp Meetha soda
2 tbsp White sesame seeds (safed til)
1 tsp Saunf , powdered
2 tbsp Dahi
To deep fry Ghee
1.
Rub ghee into the rice flour.
2.
Mix in the shakkar, soda, sesame seeds, saunf and dahi and knead into a soft dough.
3.
Cover and keep aside for about 20 minutes.
4.
Shape the dough into balls.
6.
Lower the heat to medium and fry the balls till crisp and cooked through.
7.
Serve hot, or store in airtight containers after they have been cooled to room temperature.