Let's admit - fruits and vegetables were never a preferred lunch choice for most of us in school. During those days, healthy foods took a backseat and noodles, sandwich, cakes and fries were given priority. Have you ever wondered, why? While many might think it's the age to get attracted to fried food, researchers at the University of Illinois find the time dedicated for lunch break to be one of the major factors affecting a child's food habit. A study, published in the journal 'JAMA Network Open' suggests that with more time at the lunch table, kids are more likely to pick up healthy food habits.


Study author Melissa Pflugh Prescott and her associates conducted a study with elementary and middle school children, enrolled in a summer camp on the University of Illinois campus. The researchers set up the lunch area (a school cafeteria look alike) where students would go through the lunch line and select their food. Each day was randomly assigned to be either a short or a long lunch day; however, the menu was kept the same for both the days.


Also Read: 5 Tips To Properly Wash Fruit And Vegetable Produce Before Consumption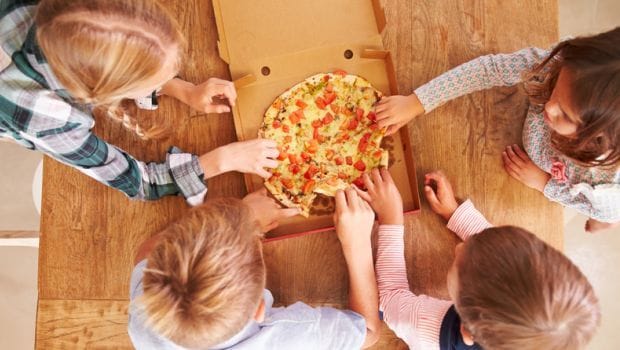 Besides taking a note of the children's food choices, the researchers also observed the behaviour of the children throughout the meal, including their food sharing habits, interaction with friends et al.


They then "compared fruits and vegetable consumption during 10 and 20 minutes of seated lunchtime, and the results were clear," reads a report on ANI.


"During shorter lunch periods, children ate significantly less of the fruit and vegetable parts of their meal, while there was no significant difference in the number of beverages or entrees they consumed. It makes sense that you might eat the part of the meal you look forward to first, and if there's enough time left you might go towards the other parts. But if there's not enough time those items suffer, and they tend to be fruits and vegetables," Prescott explains.


The researchers further state that the main takeaway from the study is that "children need protected time to eat their fruits and vegetables". Which is why, they feel lunch breaks in school needs to be longer to make children eat more fruits and vegetables.