Amid growing awareness about healthy living around the world, a host of different diets and eating practices have gained popularity lately. While each type of diet has its own pros and cons, the Mediterranean style of eating seems to have outshined others. The Mediterranean diet has been named the best overall diet and the healthiest diet in the 2023 U.S. News & World Report's annual ranking.


The diet also dominated the ranking in the "Best Plant-Based Diets" category and tied for the first rank with the DASH diet in the "Best Diets for Bone & Joint Health" category. Wondering what the Mediterranean diet consists of? According to the report, the Mediterranean diet stems from the traditional eating practices of people living near the Mediterranean Sea. These include people residing in 21 countries like Lebanon, Turkey, Italy, Greece, Monaco, and Croatia.


Also read: Mediterranean Diet: Make Healthy Veg Taco At Home With Rajma Or Kidney Beans (Recipe Inside)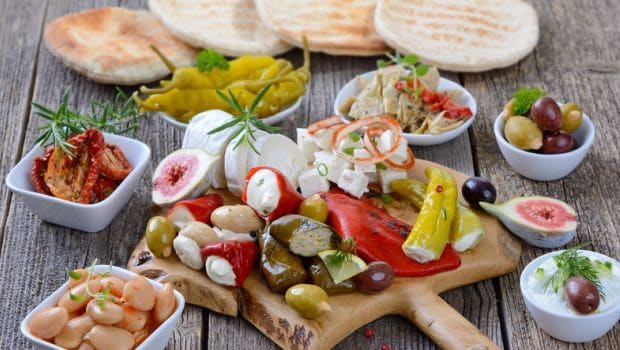 The Mediterranean diet involves the daily consumption of a variety of foods including fresh fruits and vegetables, nuts, legumes, whole grains, beans, olive oil, spices, and herbs. One must also incorporate seafood and fish in the diet at least twice a week while poultry, cheese, yoghurt, and eggs should be eaten in moderation. When it comes to red meat, sweets, and red wine, the Mediterranean diet requires you to relish them occasionally, as per the report.


The annual report states that the Mediterranean diet "focuses on quality rather than a single nutrient or food group." It also highlights that years of research and studies have suggested that relying on a plant-based diet while incorporating foods such as beans, lean poultry, unsaturated fat from extra-virgin olive oil, and seafood is "incredibly good for overall well-being".


In a number of studies, the Mediterranean style of eating has also proven to be effective in reducing the risk of certain chronic health conditions such as Type 2 diabetes and cardiovascular diseases. It also promotes a higher quality of life and longer lifespan.