US President Barack Obama's India visit has given us many reasons to be excited. We've put an end to six years of uncertainty over nuclear trade, vowed to deepen defense ties, increase bilateral trade and discuss key partnerships. And all of this over some well thought out, carefully cooked and incredibly delicious food!
President Obama was welcomed with a warm hug by Prime Minister Narendra Modi and an invite to an elaborate lunch at the Hyderabad House in New Delhi. There were two separate menus: vegetarian and non-vegetarian.
Also see - (Narendra Modi to fast during dinner at White House)
The vegetarian menu featured three gorgeous starters; Shatwar ka Shorba, better known as asparagus soup, paneer ka sola which is char grilled cottage cheese with pineapple and nadru ke goolar - kebabs made of lotus stems stuffed with figs and spices.
Take a look at the entire vegetarian menu:
The non-vegetarian menu also reflected great variety. From shrimp kavalli to murg neza kebab, each dish was truly exceptional:
Sorry to disappoint those who thought there was no non-vegeterian fare. Here it is. pic.twitter.com/x9Wj7gU3Ss

- Syed Akbaruddin (@MEAIndia) January 25, 2015
The fine lunch was followed by an even more elaborate dinner at the Rashtrapti Bhawan which was all lit up on the occasion of Republic Day. According to a popular news website the state dinner featured mustard fish curry, Kashmiri gushtaba which is mince mutton cutlets cooked in yogurt, tangy achaari paneer, cottage cheese cooked with pungent spices and fiery Mutton Rogan Josh.
Some other popular dishes from the banquet were: Lacknawi Kebabs, Bengali fish curry, kadhi pakoda and Punjabi style chicken tikka. Desserts included malpua, gujiya and creamy Rabri. And all of this was enjoyed over captivating tunes like 'Yes We Can' by will.i.am and Rabindranath Tagore's 'Ekla Chalo Re'.
Go behind the scenes and check out the menu in detail:Starters
Ananas aur Paneer ka Soola - Chargrilled cottage cheese spiked with pineapple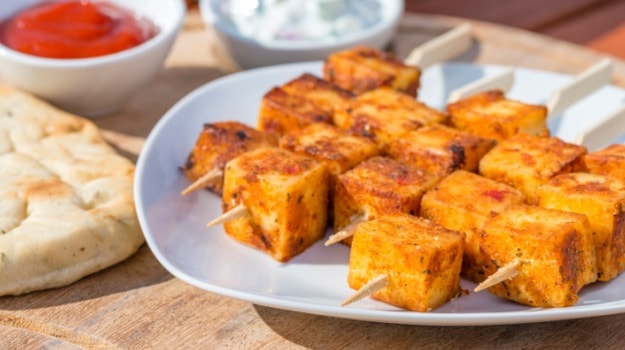 Nadru Ke Goolar - Kebab made with lotus stems, stuffed with figs and spicesMain Course
Paneer Lababdar - Fresh cottage cheese chunks in onion and tomato masala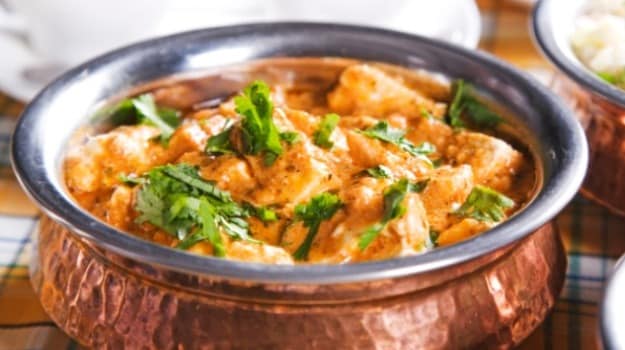 Kela Methi Nu Shaak - Unripe banana and fenugreek cooked together and tempered with cumin
Mixed Vegetable Kalonji - Seasonal vegetable flavoured with onion seeds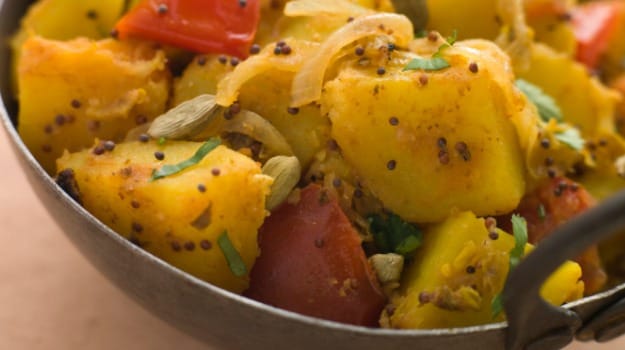 Gujarati Kadhi - Tangy curry made from buttermilk and gram flour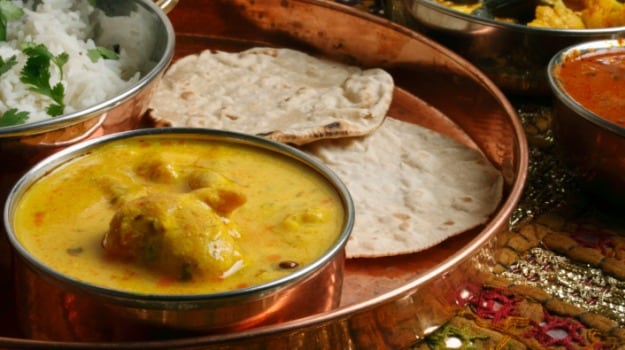 Matar Pulao - Aromatic Basmati rice garnished with green peas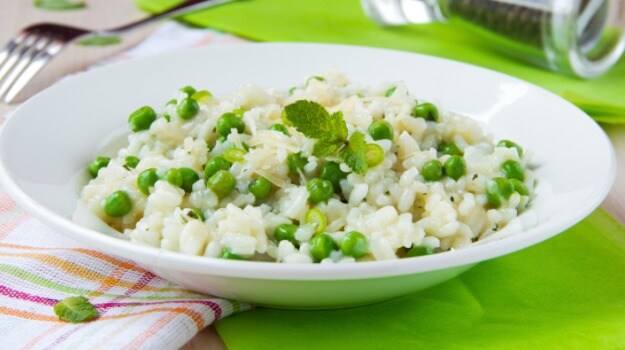 Assorted Indian Breads
Dessert
Gajar ka Halwa
- A rich sweet preparation of grated carrots topped with pistachio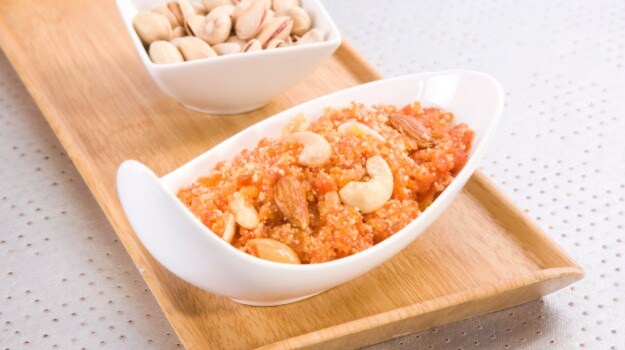 Gulab Jamun - Small cheese dumplings, deep-fried and soaked in sugar syrup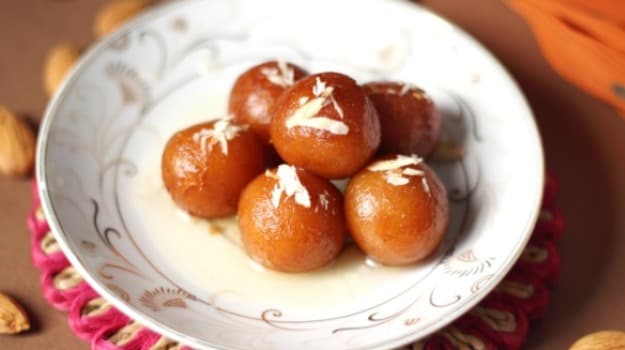 The exquisite non-vegetarian dishes served at Hyderabad House were:Starters
Shrimp Karavalli - Stir fried tiger shrimps, flavoured with tellichery black pepper and star anise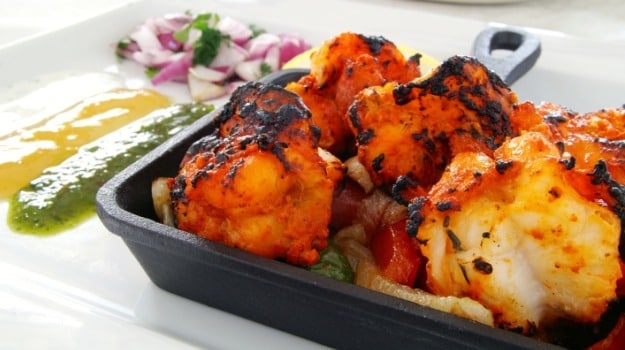 Murgh Neva Kebab - Escallops of chicken marinated with gram flour, cream and cooked in tandoorMain Course
Mahi Sarson - Fish cooked in mustard
Bhuna Gosht Boti - Tender pieces of lamb cooked in tomato and onion masala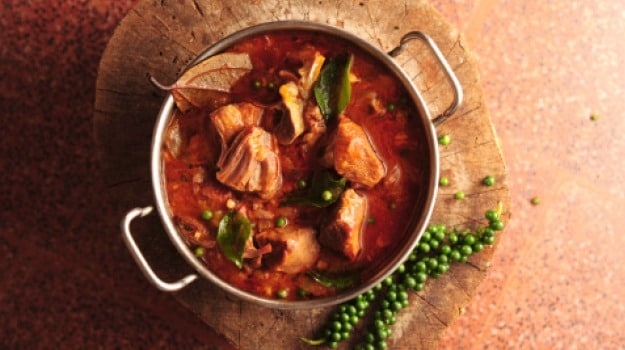 Shatwar ka Shorba, asparagus flavoured cream soup, fresh fruits and piping hot South Indian filter coffee was common to both the menus.(PM Modi's birthday dinner: What's on the menu?)
Disclaimer: The images and recipes are purely representational.