The season of festival is upon us. Owing to the second wave of the pandemic, many people are keeping the celebrations low key. The nine-day Chaitra Navratri festival would be coming to an end on 21st April with Ram Navami. Ram Navami is one of the most significant Hindu festivals. According to popular legends Lord Rama, seventh incarnation of Lord Vishnu was born on this day. On this day, many devotees start their day fasting and later in the day conclude it with something light and vegetarian. Navami is the last day of Navratri, and hence it is celebrated with much fervour. Here's all you need to know about Ram Navami 2021.


(Also Read: Chaitra Navratri 2021: How To Eat Wisely During Festivals If You Are Not Fasting)


Ram Navami 2021: Date of Ram Navami, Puja Time


This year Ram Navami would be celebrated on 21st November 2021, a day after Ashtami. Ram Navami is observed as the birth anniversary of Lord Rama. Lord Rama was the eldest son of King Dashratha, Lord Rama was sent to 14-year-long exile upon queen Kaikeyi's insistence. Rama also defeated the demon king Ravana with his army comprising monkeys. Despite the lack of good arms and weapons Lord Rama was able to take down the mighty army of Lord Ravana. The victory is hailed as the triumph of good over evil. Devotees keep a day long fast and worship him with all the rituals. Those who are ardent followers of Goddess Durga worship Goddess Siddhidatri, one of the Navdurgas (Nine forms of Durga).
(Also Read: Chaitra Navratri 2021: How To Make Vrat-Friendly Sabudana-Aloo Kurkure At Home (Recipe Video Inside)
Ram Navami 2021 Puja Time:


Rama Navami Madhyahna Moment - 12:19 PM
Rama Navami Madhyahna Muhurat - 11:01 AM to 01:37 PM
Navami Tithi Begins - 12:43 AM on Apr 21, 2021
Navami Tithi Ends - 12:35 AM on Apr 22, 2021
According to legends, Lord Rama was born during Madhyahna period which is middle of day. This is said to be the most auspicious day to worship lord Rama .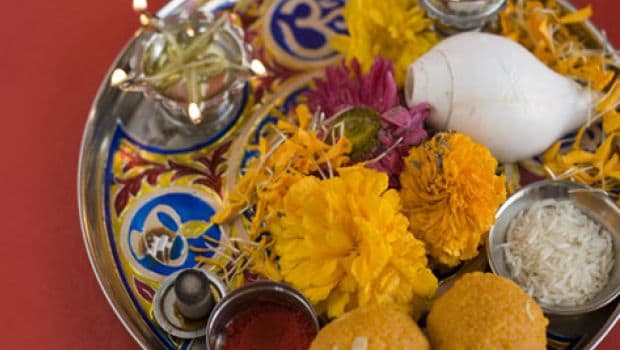 Ram Navami 2021: What To Eat? Foods You Can Have On Ram Navami:


Navami marks the last day of Navratri fasting. On this day, some devotees also do the ceremony of Kanjak or Kanya Puja. Nine young girls are invited and treated with a delicious bhog of puri, halwa and chana. They are also given small gifts along with the prasad. Even those who are not fasting, opt for light vegetarian, sattvik food today. Food that is made without onion or garlic are preferred today. People pay their obeisance to the Gods and Goddesses and break their fasts.


Here's a list of foods you can make on Ram Navami.


Happy Ram Navami 2021, everybody!

About Sushmita SenguptaSharing a strong penchant for food, Sushmita loves all things good, cheesy and greasy. Her other favourite pastime activities other than discussing food includes, reading, watching movies and binge-watching TV shows.