I am not a fan of
namkeen
; the fried savoury snacks that most people in India are addicted to in-between meals and certainly at teatime:
bhujiya, dalmoth, sev
and the like. But recently I was introduced to something called Sem ka Beej, a
namkeen
made of dried flat bean seeds. It's supposed to be a delicacy, and given the tedious process of making it, quite elusive and expensive.The
namkeen
retails out of Old Delhi
mithai
shops but is intrinsic to UP, where Farrukhabad is supposed to be the town famous for its making. It reached my house with strict parental instructions to "not waste it".Regardless of the fact that Sem ka Beej seems to be one of those heritage recipes, getting dangerously lost amidst the globalisation of our palate, it is a good idea to not chuck many of the seeds that you are inclined to in the bin. Nutrient powerhouses that they are, seeds pack in quite a punch if added to your daily meals. The Sem ka Beej, for instance, has magnesium (that regulates mood swings amongst other things), supposedly lowers blood pressure (though combining it with so much salt as in a namkeen may be counterproductive) and reduces the risk of cancer. Other seeds do much the same. And quite a few have been part of the Indian traditional kitchen always.
(Seven Seeds for a Slimmer, Fitter and Healthier You)
The Power Seeds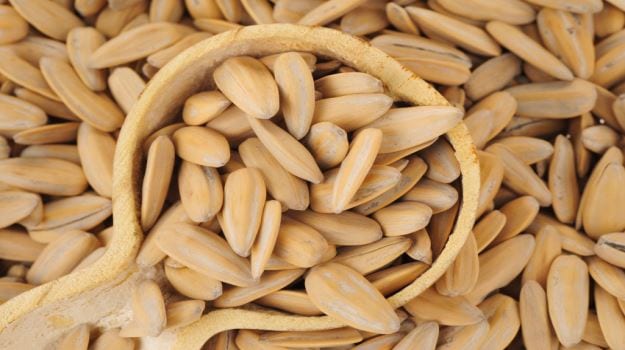 As the monsoon comes to an end in the Subcontinent, there are a plethora of festivals to mark the annual agrarian calendar, each associated with different delicacies. Janamashtami, the birth of Krishna, involves much preparation, including of many different types of
prasad
, where "mewa"— dried nuts and seeds is roasted in
ghee
and set in sugar syrup. Apart from
makhane
and dry coconut, both of which are treated similarly, the two other prasads set on
thalis
and crystalised with sugar are interesting seeds:
chironji
and
kharbuza
(melon or cantaloupe seeds).
(Pumpkin Seeds: Rich in Protein, Fibre and Natural Oils)
Melon or cantaloupe seeds are available commonly in grocery stores in northern India, this time of the year, when the melon season is just over and the seeds have been scooped out and sun dried. For the Janamashtami sweet preparation, you could roast these in a little
ghee
, add sugar to the pan in which the seeds are being tossed, and then just a little water, to help the sugar coat the seeds. It is a snack that can be stored and eaten months afterwards.
Chironji
seeds, much more expensive, can be treated similarly. Or added to desserts like the no-rice
kheer
also made on Janamashtami, with
makhana
and dessicated coconut, a food for fasting.Both are invaluable as sources of nutrition. Melon seeds are great sources of calcium, support the immune system and cardiovascular health, and contain folic acid, zinc and protein.
Chironji
seeds, one of my favourite foods, similarly are supposed to be great for your eyesight and improve concentration.
(Sunflower Seeds: An Incredibly Healthy Snack That Curbs Food Cravings)
Cooking with Seeds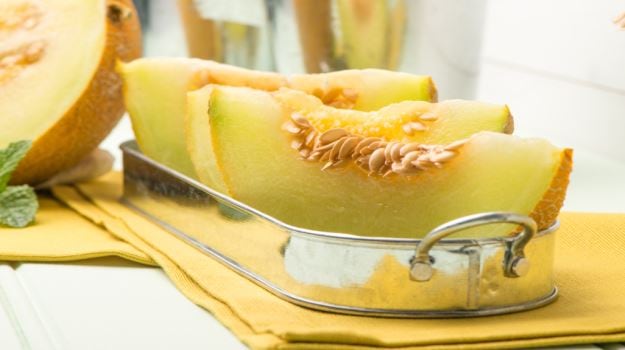 Chironji
, in fact, is one of those ingredients, intrinsic to the ancient Indian kitchen — the plant has been valued in Ayurveda. Though it is not found outside the Subcontinent, the nutty fragrance and flavour can elevate any dish that you may want to cook. At Olive Beach, Bengaluru, where chef Manu Chandra cooks up some stellar global dishes, using his trademark Indian touches, I was once given some lightly grilled fish with roasted chironji to top it — that completely elevated the experience.You could similarly toss these seeds into anything from salads to milkshakes to grilled veggies and fish to provide texture, a contrast of flavours and, of course, nutrition.
Char-magaz
seeds (cantaloupe, almonds, pumpkin seeds, and water melon seeds), again have been traditionally used in northern India, including in much of Mughlai cooking. Literally meaning "four brain", these are a mixture of four seeds, supposed to feed the brain.
(Need for Seed: A Super Seed You Aren't Eating)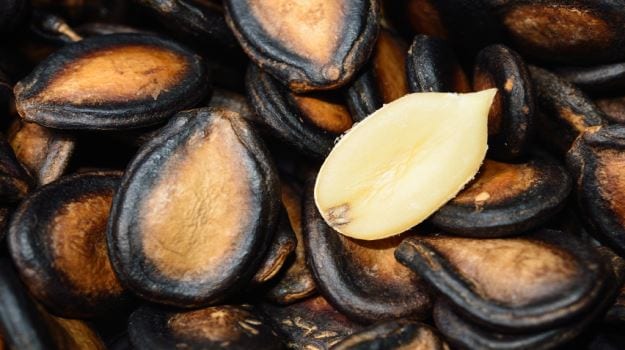 A common way to use the
char-magaz
was to make a paste out of these and add to gravies to thicken them and also provide more depth. They are also used to make
thandai
, the drink for Holi, laced with
bhang
. You could roast and season these for an easy snack; or drink these powdered in milk — the way pregnant women often consume them typically, for extra nourishment. Or, you could toast these and sprinkle on breads and more.Despite the fact that seeds have been so intrinsic to Indian cooking — everything from sesame to coriander to fenugreek — and have been used as spicing agents in particular, it is only recently that their use became quite fashionable in the modern kitchens. And that is all thanks to the sudden discovery of chia seeds as a food fad all over the world.The tiny black and white seeds suddenly became the most glamorous foods that you could partake of. They were sprinkled on to everything from cereal to salad and baked goodies, besides being used as a weight-loss secret! So high was the demand for chia seeds even in the Indian metros that retailers ran out of stocks.
(Of Fish Oils and Seeds: An Omega-3 Rich Diet Can Curb Anti-Social Behaviour in Kids)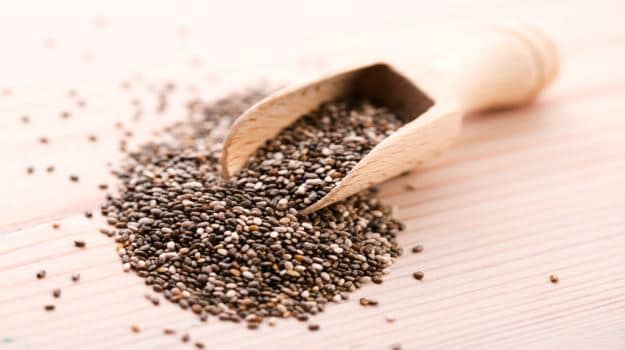 Chia seeds are, of course, South American. They were apparently used by the Mayans and the Aztecs before becoming one of those heritage foods to take gourmet centrestage in the modern world. In India, however, we have always used a cousin of the chia:
sabja
or basil seeds have been commonly added to milkshakes and sherbets as "falooda". They are similar to chia (though only black and elongated). Like chia, they absorb water (much faster) and turn into geletanious, squishy rounds. This is the only way to consume them. But the health benefits are much the same: everything from lowering cholesterol levels to helping fight cancer. Besides, of course, helping reduce weight with the amount of water they absorb. How could you not include them in your diet, then?
Disclaimer:
The opinions expressed within this article are the personal opinions of the author. NDTV is not responsible for the accuracy, completeness, suitability, or validity of any information on this article. All information is provided on an as-is basis. The information, facts or opinions appearing in the article do not reflect the views of NDTV and NDTV does not assume any responsibility or liability for the same.