'Indians Need to be Educated on the Benefits of Cognac'
IANS , Gurgaon | Updated: March 15, 2013 10:51 IST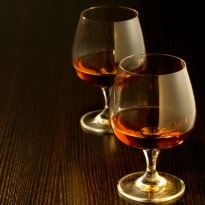 Indians need to be educated on the benefits of cognac, that unlike brandy, is much more than an after-dinner drink and can be served in many ways, a leading French expert says.

"I know most Indians are whisky drinkers, but in Chennai the majority are brandy drinkers. They need to be educated on the benefits of cognac; that it's not just an after-dinner but an anytime drink," Augustin Depardon, director of the Louis XIII brand of French cognac major Remy Martin, told IANS.

He was in this suburb of the national capital for the launch of the brand's 100-year-old Rare Cask, of which only 738 decanters will be available worldwide at a staggering 18,000 euros (Rs.1.2 million) each. Similar launches are to be held in prominent world capitals.

"You can drink cognac straight, on the rocks, mix it with cranberry juice...the list is endless," Depardon explained.

"I notice there are a growing number of wine drinkers in India. For them, cognac is the ideal complementary drink," he added.

And what an experience the launch of the Rare Cask was -- as Baptiste Loiseau, deputy to Pierrette Trichet, the fourth in a succession of the House of Remy Martin cellar masters, led a select audience through its various avatars.

"First, there are the deep aromas of dry fruits...then a lot of plums, figs and dates....then a little bit of ginger. One drop will cover all palettes with an exploration of aromas. There is a long after-taste and a touch of smokiness," Loiseau declaimed as the guests delicately sipped a 30 ml offering that when offered by the glass at select palaces, luxury hotels and restaurants worldwide will cost 1,800 euros (Rs.129,000).
The 42.6-proof aged cask is only the second such to be released after the 43.8-proof cask unveiled in 2009, only one decanter of which exists in India and retails by the glass in the region at Rs.150,000 at the Leela Chanakyapuri in the national capital.

"Rare Cask is in many ways Pierette Trichet's tribute to her predecessors, the jewel in the crown of the Louis XIII legend that each cellar master has worked to create," explained Vincent Cleme, the brand ambassador for the Indian sub-continent and the Gulf.

For Trichet, it's been a journey of faith.

"I will never forget the moment when I placed my chalk mark on the tiercon that was to become the first Rare Cask. At that moment, I had no way of knowing whether I would ever find another such cask again. But somewhere in my heart, I felt that I would," Trichet explained in a CD distributed at the release.

"So from that point forward, I watched and tasted with this question always in my mind. From time to time, I would mark a certain tiercon for special observation. And finally, in the autumn of 2009, though I could not yet be certain, I did have the feeling that I had found what I was searching for. As I tasted, I experienced that same sensation, that moment of revelation and emotion that I remembered so well. All the signs suggested that I had found another Rare Cask," she said.

What then, differentiates the Rare Cask from the rest of the brand?

"Louis XIII is a blend of fully 1,200 eaux-de-vie, 100 years in the making. The reward is a cognac of truly extraordinary aromatic richness and complexity, with a multitude of long-aged nuances that no person can fully decipher in a single encounter. Every tasting is a fresh adventure," Cleme explained.

"Louis XIII Rare Cask 42.6 celebrates these delights and more, with salient aromas that are unique to this one precious cask - notes of plums and dates mingling with flavours of gingerbread, prune stone and ginger, punctuated by a final touch of tobacco leaf.

"To taste this rare cask is a supreme privilege that will transport you to the very limits of your imagination."

How true, Monsieur Cleme. Cheers to that!