There's something about the tiny parcels, these translucent pillows stuffed with goodness, called dim sums. Healthy and nutritious, they are a great crowd pleaser and the perfect things to order when you are in the mood for a light meal and yet want variety.
Crash Course in Nomenclature
Dim sums, momos, siu mai, wontons, dumplings; there are plenty of names we have heard and often get confused about. Here's help so you can decode the dim sum menu next time you decide to have some.
Momos are dumplings served in Tibet, Nepal and North East India. The wrapper is made up of refined wheat flour and water, unlike that of dim sums which can be made with any kind of flour like potato flour, rice flour, etc.The latter actually doesn't refer to a particular dish but the concept of 'snacks' in Cantonese. Bite sized items served with tea are referred to as dim sum. Dim sum includes dumplings but can also include other items like custard buns, etc. Siu Mai is a type of dumpling which is open at the top, traditionally with a pork filling. Bao refers to a steamed bun with a meat or vegetable filling. Har Gao on the other hand has very thin and translucent skin (which often runs the risk of falling apart under your chopsticks).(A Foodie's Guide to Mussoorie: 10 Places You Must Visit)
Best Dim Sum Places in Delhi
We have rounded up some of the best places serving dim sum in Delhi and a few new kids-on-the-block, trying to elbow their way through. These do not include five-star hotels but stand-alone options:
Yum Yum Tree
You should go to Yum Yum Tree for their Sushi or Bulgogi. But while you're there, do not forget to try the Crystal Duck Dumplings. The translucent wrapper holds form as you pick it up. A burst of flavours explode in your mouth as you bite in, the slight sweetness from the cherries and hoisin sauce complementing the bite of the succulent duck meat. Many places have tried hard to give this item competition but it holds its own. They have also opened a more casual outlet in Select City Walk called Yum Yum Cha.
Dim sum meal for 2: Rs.1500
Location: New Friends Colony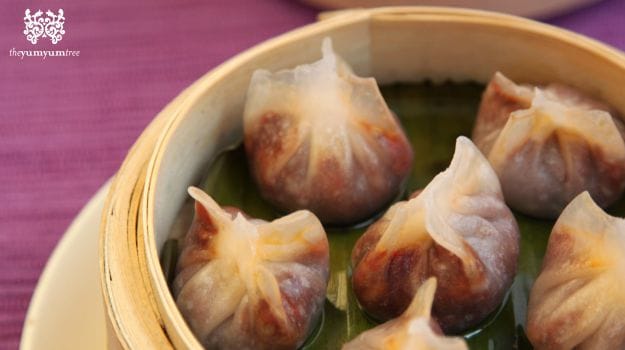 Royal China
Located in bustling Nehru Place, it enjoys an enviable advantage of height and the views from its 16th floor glass walls are remarkable. Thankfully, that is not all that is remarkable here. The food is finger-licking good too. The Crispy Duck served here is arguably the best in the city. But if it is dim sum that you crave, you must try the unique Pork and Radish Dim Sum. Fresh and delicious, the radish gives it a wonderful kick. The Prawn Har Gao has full pieces of prawns instead of chopped up mince that is common elsewhere. (The Parsi Trail: Top 7 Parsi Restaurants In Mumbai)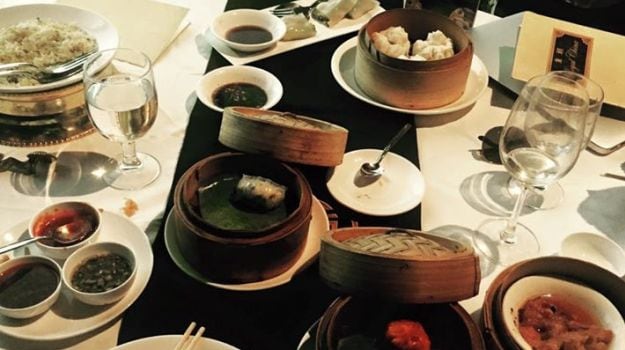 Image via official Facebook pageDim sum meal for 2: Rs.1500
Location: Eros Corporate Tower, 16th Floor, Nehru Place
Yauatcha
When this London-based Michelin Star restaurant set its foot in Mumbai, people looked at it with great expectations. It has since found its feet in Bangalore and Delhi too but besides the dim sums, nothing much seems to shine here. Vegetarians may indulge themselves by ordering the Truffle Edamame Dumpling. For non-vegetarians, we recommend the Baked Chicken Puff. (Food Trail: Our Hunt For The Best Chole Bhature in Delhi)
Dim sum meal for 2: Rs.1400
Location: Ambience Mall, Vasant Kunj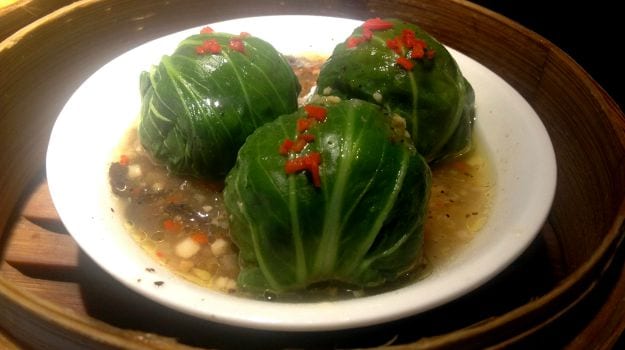 Dao
A relatively new entrant to the dim sum scene in Delhi, Dao in Greater Kailash N-Block Market is well located as the market has recently picked up, with new restaurants and pubs opening here. The interiors are nicely done with the window lined with oriental ceramic jars and they have dedicated an entire menu to dim sum. Skip the Pork Puff, or any of the puffs for that matter (they aren't flaky enough) and order the delicious Prawn and Chive Dumpling topped with soft crabmeat jam. The green casing, as well as the meat, does not fall apart as you bite into it. The flavours blend wonderfully and the prawn is perfectly cooked.(10 Best Dimsum Recipes)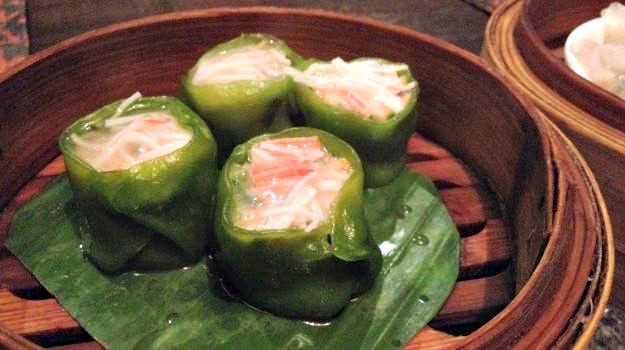 Dim sum meal for 2: Rs.1200
Location: Greater Kailash N-Block Market
Mr. Choy
The recently opened Mr.Choy finds itself in esteemed company, surrounded by restaurants aplenty in the posh Khan Market. However, it fails to live up to the culinary standards of The Kitchen, the legendary Khao Suey restaurant which it has replaced. The menu has plenty of dim sum options (you can even order a basket or tiffin with 6 different types) and the test tubes filled with a variety of sauces do their bit to impress. However, the food lacks muster and had us moving on to another restaurant in the same market for our main course. Their website proclaims that theirs are the best dim sums in Delhi. We tend to respectfully disagree.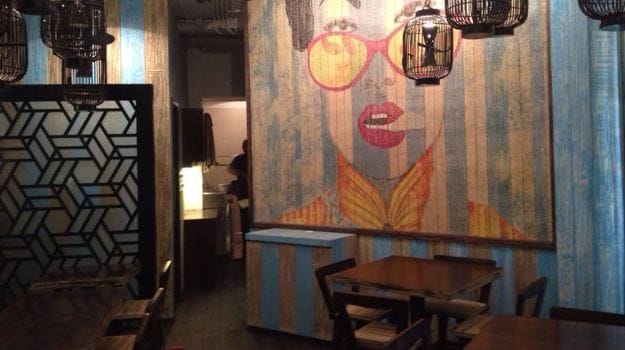 Image via official Facebook pageDim sum meal for 2: Rs.1400
Location: Khan Market, Middle Lane