Unarguably,
Chinese
food is one of the most popular cuisines across the globe. Those
mouthwatering
soups, redolent
curries
, fragrant
rice
delicacies, rolls or noodles are loved to such an extent that cultures around the world heartily embrace their traditional recipes and spike them up with their own culinary experimentation. One such example is Indo-Chinese food where traditional Chinese recipes get an addition of indigenous
spices
and a slight tweaking here and there.A category of Chinese cuisine that is most loved and widely consumed has to be
dim sums
. From the sophisticated five star restaurants to the neighbourhood
street food
stalls - all are well acquainted with the bite-sized Chinese snacks. While the restaurants promise you more
authentic
and traditional dim sum eating experience, the roadside stalls offer you dim sums soaked and wrapped in local flavours - a work of culinary fusion.
To delve into dim sums and its genesis, we caught up with Yauatcha India's recently appointed dim sum consultant and Head Chef Wang Yixuan.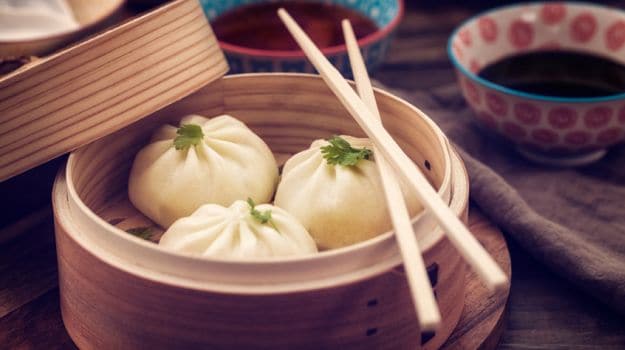 Born in 1975, Chef Wang started his career in dim sum making in the year 1993. Under his belt he has a staggering 22 years of experience in traditional dim sum making. Presenting, Chef Wang Yixuan - on his love for dim sums and the art of cooking them.
1. Share your story with us. What prompted you to take up cooking and why dim sums in particular?
I was born in 1975 in Guangdong, China. Guandong is the heart of Canton region. I learned cooking from my family and have grown up eating dim sums as a family activity. I have always enjoyed Cantonese food, especially dim sums, and thus started my career in dim sum making. I began in the year of 1993, since then I have spent most of my culinary journey working at renowned restaurants and hotels across China, such as Guangzhou Yalongge Hotel, Yuexiu Tian'an Mansion, Harbin San Diego Hotel, Chengdu Mantingfang Restaurant, Chengdu Century City Intercontinental, Wuhan Optical Valley Hilton Hotel and Sichuan Tianlun Group.
Today, it gives me immense joy to have achieved 22 years of dim sum making apprenticeship with a flair for modern Cantonese cuisine.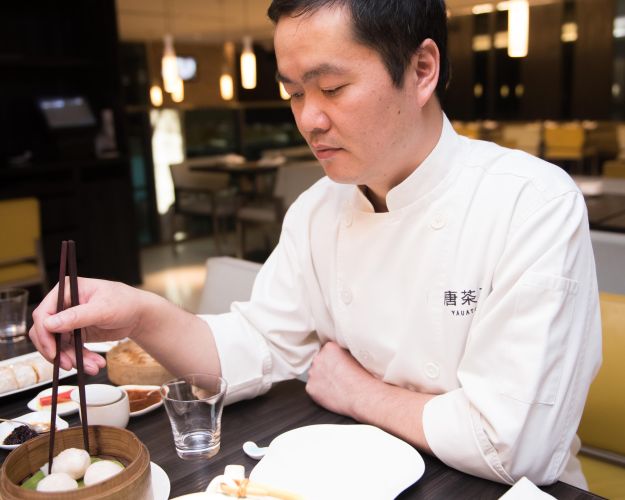 2. Tell us a bit about the dim sum tradition in China. Its cultural significance and traditional practices that are not too common elsewhere in the world?
Dim sums originated in China thousands of years ago. Dim sum is a style of Cantonese food and was originally made exclusively for the Emperor and his family. It was also enjoyed by the wealthy. In ancient times, those who traveled the Silk Road across China required a place to rest, before continuing their journey. As a result, tea-houses opened up along the roadside of Southern China and began offering bite-sized snacks with tea as an accompaniment to the travelers. This is how, 'Yum Cha' was born - the act of eating dim sums and drinking tea at any time of the day.
Dim sums can be distinguished on the basis of the filling, pastry and the shape depending on the region and climate from which they originate. According to many, the tastiest and the best dim sums come from Southern China, Canton and Hong Kong.
3. What has a double-decade long career in dim sum making taught you?
Always be open to feedback. Cooking for others makes me immensely happy, and I love to hear what my guests have to share. Palates are different across the world and we must always remember that what works in the West may not necessarily work in the East. Being open to feedback is a big learning for me, as it pushes me to expand my horizon and come up with different ways to work around the regional demand. I believe feedback only makes you stronger.
It is also important to keep a calm head. Cooking in a busy kitchen can get quite intense and mistakes can happen easily. It is extremely important to not lose your composition during this time as your team depends on you. Always remember, the goal is to feed the guest great food, and not let smaller things get to you. If you're calm in the kitchen, amongst all the chaos, your guests are almost guaranteed to go home happy!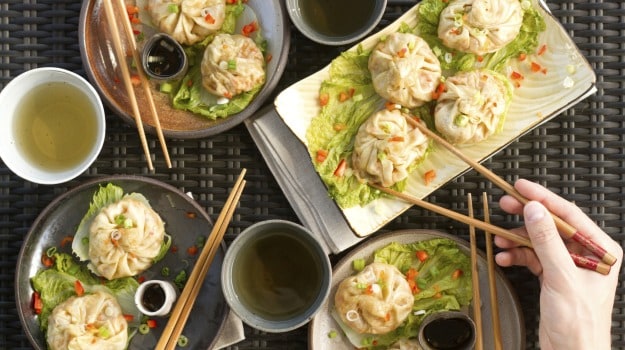 4. What do you feel about the Chinese food eaten in India? The Indo-Chinese cuisine.
It is wonderful to see the blend of different cultures to create different tastes and flavours. I have recently tasted the Indo-Chinese cuisine and it is extremely hot. This cuisine is good and goes well after drinks. However, there are no particular flavours that stand out. It is a mix of many flavours, ingredients and colours filled with spiciness and heat. In my opinion, there is no attention given to the finesse of the dish or presentation and it is purely to satisfy the spicy, Indian taste buds.
5. Besides Yauatcha, where have you tried eating out in Mumbai?
I have eaten at Trishna and love the seafood there. I think it's one of my best food experiences for sure.
6. Did you have to work on creating a dim sum menu especially to appeal to the Indian palate? What were the changes you incorporated?
After joining Yauatcha, my primary focus has been on conceptualising new varieties of dim sums to delight the discerning palates, along with creating an artful balance of classical techniques and innovative ideas. Many new varieties of dim sums were recently introduced in our exquisite menu with elements of lamb and meat. In India, I would say the majority is vegetarian, and being a Chinese I enjoy creating dishes with meat and seafood. At Yauatcha, we constantly keep experimenting with the local flavours and produce to serve the best to our guests. Our dim sums have a blend of both traditional and modern contemporary twists, either in the technique or the ingredients used. We create a variety of dim sums that can be enjoyed at any time of the day.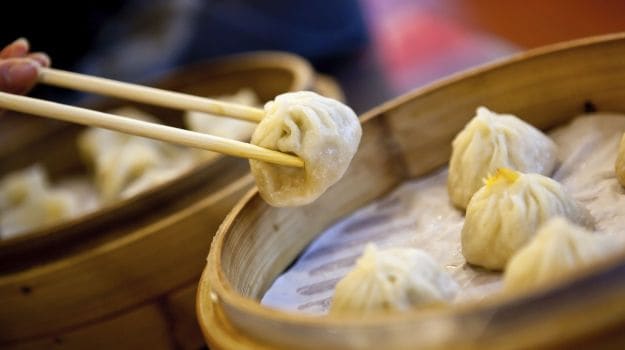 7. Dim sums, dumplings and momos - people in India know these words interchangeably, your comments?
Dim Sum means 'touch the heart' in Chinese and these small portions were designed to merely touch the heart, not to satiate the appetite but to be enjoyed as small bite-sized snacks. Over the years, yum cha - eating dim sum with tea, has evolved. Dim sums can be of many varieties - steamed, baked, fried or pan fried. Among this, you have dim sum like dumplings, buns, cheung fun etc.
Momo is a type of dumpling, native to Nepal, Tibet, and neighboring regions. Momos are quite different from a traditional Chinese dim sum in terms of the wrapper used, but overall it is the style of cooking, ingredients used and the wrapper material that really bring about the difference. At Yauatcha, dim sums are categorised depending on the cooking method used.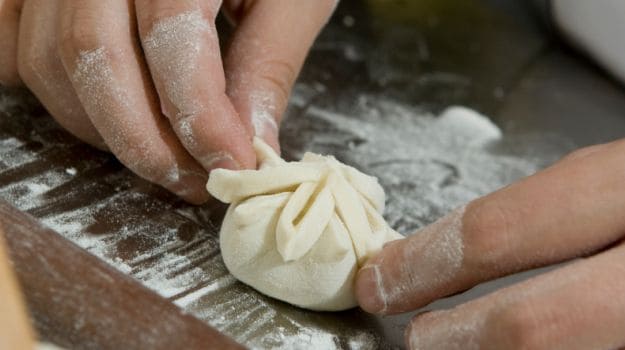 8. One secret or trick you would want to share with our readers on dim sum making?
It is an art that is mastered over time. It might look easy but it's very tricky. Each dim sum needs a different style of cooking, different ingredients and material for wrapping. One trick is not enough to cover the full category! The only thing I would say is, if you are serious about learning the art of dim sum making, be prepared to devote years toward perfecting it.
9. Future of dim sums
Dim sum has evolved over the years with respect to taste, fillings, flavours and texture from region to region, and will continue to become popular as they are healthy and light. Nowadays, people have become more conscious and aware of their health and as a result there is a preference of healthy eating across the globe. All steamed dim sums are healthy and are packed with meat and vegetables that are fresh. I am also noticing that people are moving away from heavy, fried greasy food and are willing to eat lighter food throughout the day. Dim sum will only grow bigger, due to the fact that it can be eaten any time of the day in smaller portions.
Chef Wang firmly believes in having a strong culinary foundation which when coupled with passion and creativity becomes the essence of glorious dim sum items. He takes pride in challenging himself to breathe new life into traditional dim sum dishes through their flavours or presentation.