Story Progress
Back to home
Andhra Meat Curry Recipe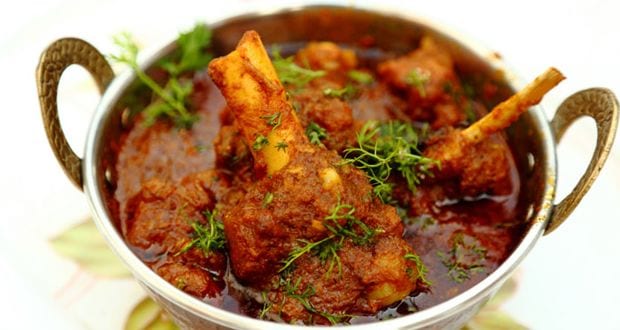 How to make Andhra Meat Curry
Andhra Meat Curry
Total Cook Time

05 mins 01 seconds

Ingredients of Andhra Meat Curry
150 Ml yoghurt
3 tsp garlic paste
3 ginger paste
2 tsp chilli powder
1/3 tsp turmeric powder
2 Tbsp coriander leaves , chopped
750 Gram mutton pieces
3 Tbsp oil
2 ground onions
3 green cardamoms
3 cloves
3 tomatoes , chopped
1/2 tsp cumin
10-12 curry leaves
1.
Whisk yoghurt with garlic and ginger paste, chilli and turmeric powder and coriander. Pour over meat.
2.
Set aside for 3-4 hours. Heat oil, fry onion until colored.
3.
Add cardamoms and cloves. Fry for 1 minute. Add meat with marinade.
4.
Cook until liquid has been absorbed. Fry meat until colored. Add tomatoes.
5.
Continue frying for 10 minutes. Sprinkle in cumin and curry leaves. Pour in water to cover. Simmer until meat is tender. Serve with rice.