Story Progress
Back to home
Apple Crumble Recipe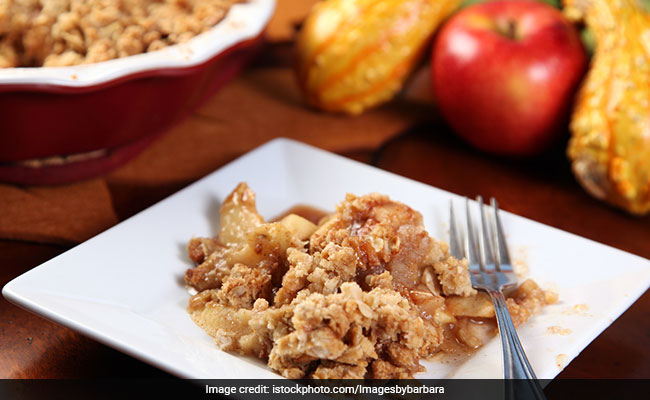 How to make Apple Crumble
Try this easy to make dessert filled with the goodness of apples. This apple crumble recipe has flavors of vanilla and crunchy almonds on top.

Ingredients of Apple Crumble
For apple dressing:
4 Apples (thinly sliced), peeled
100 gms Castor sugar
25 gms Almond meal
1 tsp Vanilla essence
For crumble topping:
100 gms Flour
75 gms Butter
50 gms Almond flakes
100 gms Brown sugar
1.
In a baking tray, arrange apples and coat them with castor sugar, almond meal and vanilla essence. Keep it aside.
2.
In a large bowl, mix flour and butter. Add almond flakes and brown sugar to this mix.
3.
Add 1 tsp of vanilla essence to the crumble mix.
4.
Add the crumble mix to the layered apple slices. Cover it completely. Sprinkle some almond flakes.
5.
Bake in oven at 200 C for 25 minutes.