Story Progress
Back to home
Ayurvedic Khichdi Recipe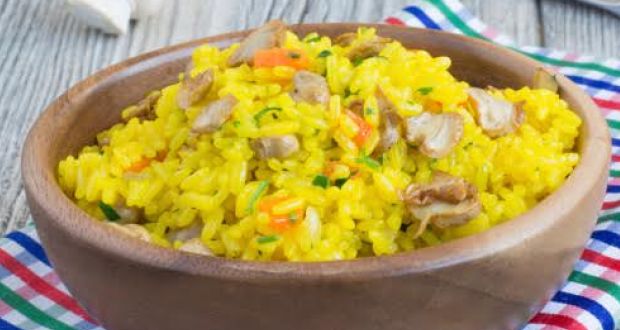 How to make Ayurvedic Khichdi
Cook up some home comfort with this Ayurvedic khichdi recipe of rice and moong dal. As per Ayurveda moong dal is said to have a cooling energy and it promotes the de-toxification process in our body.

Ingredients of Ayurvedic Khichdi
1 Tbsp olive oil
1 Tbsp onion, chopped fine
1 Tbsp ginger, chopped fine
1/2 green chilly, chopped
1 Tbsp garlic, chopped fine
A pinch of turmeric
1/2 tsp black pepper
Some water
1/2 Tbsp cumin powder
1/2 Tbsp coriander powder
1/2 Tbsp curry powder
A pinch of heeng
1/2 cup soaked basmati rice
1 cup soaked moong dal
1 Tbsp salt or to taste
1/2 cup broccoli or cauliflower
1/2 cup spinach or kale
1/2 cup celery (optional)
1 carrot, chopped
1 stalk kombu (optional, it is a type of seaweed used in Japanese cuisine)
1.
In a pan heat the olive oil.
2.
Add the onions and ginger.
5.
Now add the spices: turmeric, black pepper.
6.
Add a dash of water so that the spices do not burn.
7.
Add the cumin and coriander powder.
9.
In the end add the heeng.
11.
Now add the rice. Add the moong dal. Mix.
12.
Add some water (according to how you like your khichdi).
14.
Add all the vegetables now. Add a stalk of kombu (optional).
16.
Cover it and let it simmer for about 5-7 minutes.
17.
Garnish with some chopped green chillies.