Story Progress
Back to home
Bomra's Tomato Salad Recipe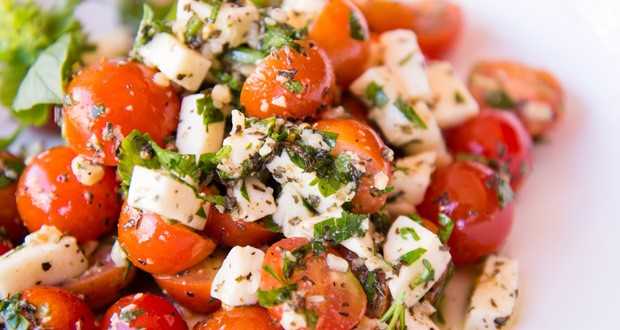 How to make Bomra's Tomato Salad
A quick preparation. Tomato bits tossed with sweet and sour flavors of tamarind, jaggery, coriander, ginger, garlic. Peanuts, sesame seeds and dry shrimp added for crunch.

Ingredients of Bomra's Tomato Salad
2 Tomatoes
1/2 Onion, sliced
1 tsp Garlic, fried
1 tbsp Onions, fried
1 tsp Red green chili, finely chopped
1 tbsp Peanuts (roasted), roasted
2 tbsp Fresh coriander, finely chopped
2 tbsp Dry shrimps (pounded)(optional)
1 tsp White sesame seeds (toasted)
1/2 tsp Black sesame seeds (toasted)
2 tsp Schezwan pepper oil
2 tsp Chilli oil
1 tbsp Tamarind juice
1 tbsp Jaggery juice
1 tbsp Coriander oil
For garnishing Ginger , fried
to taste Salt
1.
Blanch and skin the tomatoes, then slice them keeping the seeds.
2.
In a bowl add the tomatoes, sliced onion, green chilies, ground nuts, fried onions, fried garlic, fresh coriander.
3.
Add the pounded dry shrimp and toasted sesame seeds.
4.
Now add the schezwan pepper oil, chili oil, tamarind juice, jaggery juice, coriander oil and salt.
5.
Gently mix it all together and plate the salad.
6.
Garnish with crispy fried ginger and dash of coriander oil.
7.
Serve at room temperature.
Recipe Notes
It's not easy to find Schezwan pepper oil and what the chef normally do is leave a few kernels of black pepper in olive oil for a few days to give it the aroma and flavor of pepper.