Story Progress
Back to home
Lauki Mussallam Recipe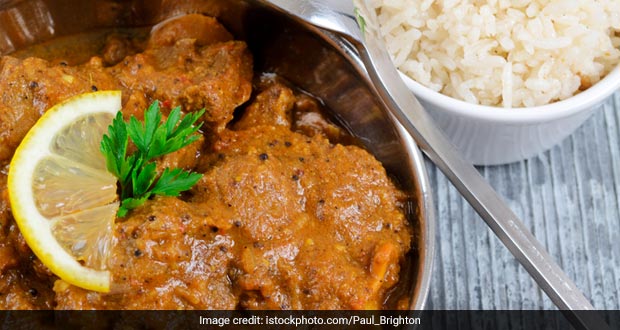 How to make Lauki Mussallam
About Lauki Mussallam Recipe: Bottle gourd marinated and stuffed with potatoes. A rich gravy with dry fruits, yogurt, nutmeg and cardamom poured over it and served. You can prepare this simple recipe for lunch at home, paired with chapati.

Ingredients of Lauki Mussallam
1 bottle gourd (ghiya)
1 tsp garlic paste
1 tsp ginger paste
1 tsp turmeric
2 tsp red chilli powder
1 lemon (juiced)
1 potato
2 tbsp oil
3 tbsp desi ghee
1 cup onions, chopped
1 tbsp ginger, chopped
1 tsp green chillies, chopped
2 tsp kishmish, chopped
1 bowl almond flakes, chopped
1 cup cashew nuts (crushed)
1 tbsp khoya
1 tsp sunflower seeds
1/2 cup cashew paste
1 cup yogurt (whisked)
1/2 tsp fennel powder
1/4 tsp mace powder
1/4 tsp nutmeg powder
1/4 tsp green cardamom powder
Salt
Water
1.
Peel and cut bottle gourd into four large round pieces. Scoop out the seeds.
2.
Marinate with garlic paste, ginger paste, turmeric, red chilli powder and lemon juice for five to ten minutes.
3.
Boil, peel and cut the potato into small pieces.
4.
Heat oil in a pan and fry the bottle gourd pieces till golden brown.
Prepare the Filling:
1.
Heat desi ghee in a pan and add chopped onions.
2.
As they turn brown add ginger, green chillies, kishmish, almond flakes, cashew nuts, khoya and sunflower seeds.
3.
Saute and add the potato pieces. Add salt and allow it to cool for some time. Now stuff the bottle gourd pieces with the filling.
Prepare the Gravy:
1.
Heat desi ghee in a pan. Add cashew paste, whisked yoghurt, fennel powder, mace powder, nutmeg powder, green cardamom powder, water, salt and red chilli powder.
2.
Pour the gravy over the bottle gourd pieces and serve hot.