Story Progress
Back to home
Bread Pudding Recipe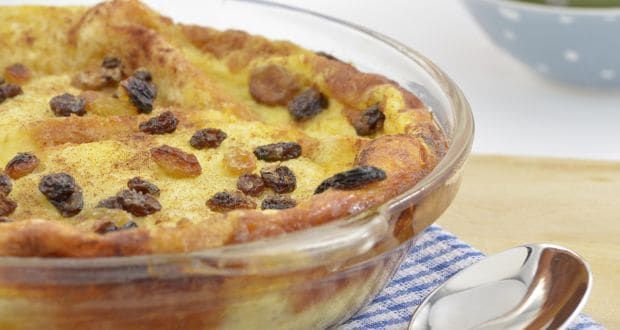 How to make Bread Pudding
A delicate pudding made with bread, milk, raisins and marmalade.

Ingredients of Bread Pudding
2 eggs
2 Tbsp sugar
1 tsp vanilla essence
1 to 1 1/12 cup milk
Raisins
4-5 bread slices, cut in cubes
2 -3 tsp marmalade
1.
Break two eggs in a bowl.
2.
Whisk them till they are nice and fluffy.
3.
Add the sugar, essence and milk. Mix well. Sprinkle some raisins.
4.
Line a steaming dish with bread slices cut in cubes.
5.
Pour the mixture over the bread.
6.
Glaze it with some marmalade.
7.
Now put the plate onto a steamer and place it in boiling water for about 10 minutes.
8.
Alternatively you can bake it also bake it for 5-7 minutes.