Story Progress
Back to home
Chicken Cafreal Recipe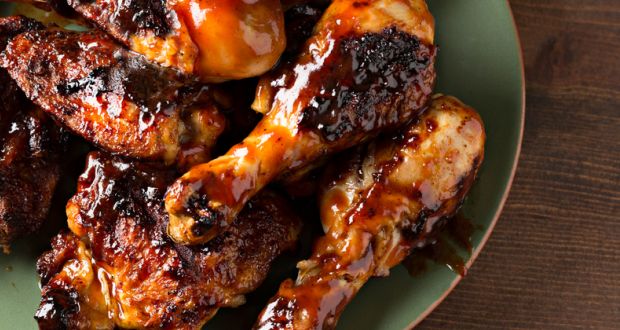 How to make Chicken Cafreal
About Chicken Cafreal Recipe: Goan fried chicken generally served with wheat bread or rice, serves best for lunch or dinner as a side. This is an easy chicken recipe which you can prepare in absolutely no time.

Ingredients of Chicken Cafreal
7 chicken tangdi
1 ginger , chopped
Handful of garlic, chopped
Handful of fresh coriander leaves, chopped
1 bunch spring onion, chopped
2 Cinnamon sticks
2 tsp cloves
2 tsp pepper
2 tsp cumin
2 tsp coriander seeds
2 onions, julienne
8 green chillies
4 tbsp red wine vinegar
2 tbsp sugar
Turmeric
2 dollops butter
4 tsp refined oil
1.
Add cinnamon, cloves, pepper, cumin & coriander seeds in a preheat pan.
2.
Roast them all together and transfer to a grinder.
3.
Add ginger, garlic, coriander leaves and spring onion to the grinder.
4.
Dry roast green chilies in a pan and transfer to the grinder.
5.
Now add red wine vinegar, sugar, and nice amount of chopped coriander leaves along with a touch of water and grind to a paste. This the cafreal masala.
6.
Flavour the chicken tangdi with cafreal masala
7.
Cover it and put in the freezer for 20 minutes.
8.
Drizzle oil in a preheat pan and add onions and fry them well.
9.
Transfer it to a platter. Add oil in the pan again and place the marinated chicken legs in it.
10.
Cover the pan and cook it away for 7- 10 minutes.
11.
Add the fried onion back to the pan and mix it well. Add a couple of dollops of butter and stir.