Story Progress
Back to home
Chocolate Hazelnut Milkshake Recipe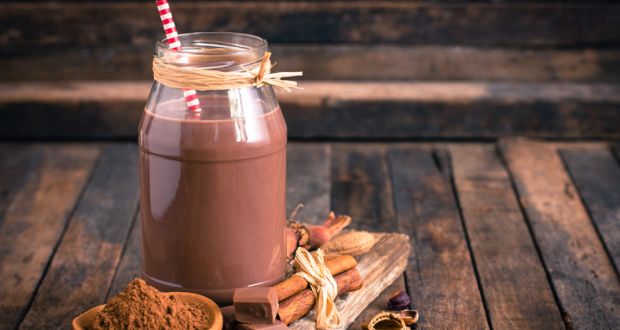 How to make Chocolate Hazelnut Milkshake
About Chocolate Hazelnut Milkshake Recipe | Milkshake Recipe:A creamy concoction with flavours of chocolate, cocoa powder and hazelnut.

Ingredients of Chocolate Hazelnut Milkshake
1 Cup cocoa powder
2 tbsp hazelnut paste
1 cup cream
1 cup milk
Chocolate for garnish
Some nuts like hazelnut or almonds- whatever available
1.
Add cocoa powder, hazelnut paste, cream, a little milk and some ice cubes.
2.
Blend all the ingredients together.
3.
Pour the concoction in a glass. Garnish it with some chocolate shavings and few nicely sliced hazelnuts or almonds.
Recipe Notes
You can add vanilla ice cream in it.