Story Progress
Back to home
Coconut and Beetroot Soup Recipe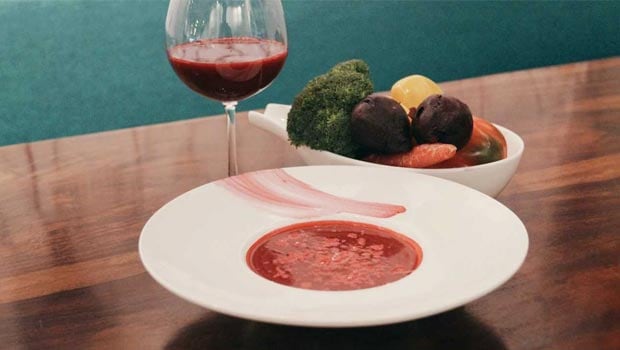 How to make Coconut and Beetroot Soup
A creamy yet spicy combination makes this soup recipe a must try at home. Easy, quick, delicious and healthy, this mix of coconut with beetroot is luring us into cooking it right now!

Ingredients of Coconut and Beetroot Soup
2 Beetroots (peeled), finely chopped
1 small Onion, chopped
2 gram Ginger
1 Green chilli
to taste Salt and Pepper
2 tbsp Coconut oil
100 ml Coconut milk
10 ml Coconut cream
1.
Peel and roughly chop the beetroot followed by onion, chilli, and ginger roughly.
2.
Heat coconut oil in a pan. Add onions, chillies, ginger and beetroot and sauté.
3.
Add water and bring it to a boil, let it simmer for an hour.
4.
Puree the contents, and put it back on the flame.
5.
Add coconut milk, check for seasoning.
6.
Serve piping hot and finish with coconut cream.