Story Progress
Back to home
Coconut Balls Recipe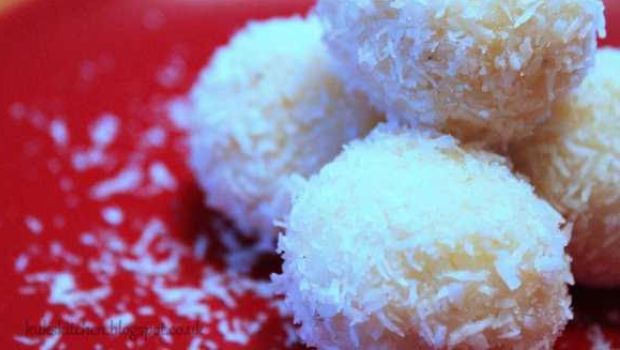 How to make Coconut Balls
Heavenly white sweet coconut balls made with condensed milk and milk powder. They are super delicious!

Ingredients of Coconut Balls
4 cups grated coconut, dessicated
1/2 cup milk powder
1 tin condensed milk
1 Tbsp ghee
1/2 tsp cardamom powder
A few tbsps of dessicated coconut to garnish
1.
Heat 1/2 tbsp ghee in a heavy bottomed vessel.
2.
Add coconut and saute for 4-5 minutes on low flame.
3.
Add 1/2 cup milk powder and a tin of condensed milk and keep stirring constantly (on low flame) till it starts leaving the sides of the vessel, approx 8-10 minutes.
4.
Add 1/2 tsp cardamom powder and mix. Turn off heat and cool.
5.
Grease you hand, make small coconut ladoo balls and roll in dessicated coconut.
6.
Tips: In an air tight container, place the balls in your fridge for longer shelf life. At room temperature they stay fresh up to 2-3 days.