Story Progress
Back to home
Corn Salsa Recipe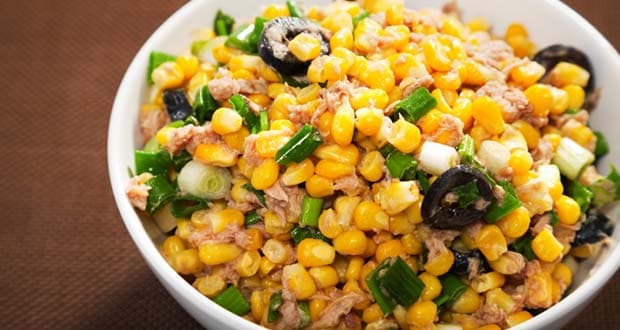 How to Make Corn Salsa
Corn Salsa Recipe : This no-tomato salsa is a quick and refreshing treat you can enjoy in many ways. Steamed corn is tossed in a simple honey-lime dressing with chopped onions, chillies and more. Relish corn salsa as a salad, pair it with nachos or use it as part of a taco or burrito stuffing.

Ingredients of Corn Salsa
2 Cups corn kernels, steamed
1 capsicum, finely chopped
1/2 cup spring onion greens or 1 red onion, finely chopped
2 green chillies, finely chopped
2 garlic cloves, finely chopped
1 tbsp coriander, finely chopped
1 tbsp lime juice
1 tsp chilli flakes
1 tsp roasted cumin powder
1 tsp pepper powder
1 tbsp honey
1 tbsp extra virgin olive oil
to taste Salt
1.
In a large bowl, mix olive oil, lemon juice, honey, salt, pepper, cumin powder and chilli flakes. Stir to make a smooth dressing.
2.
Add the rest of the ingredients and toss them well with the dressing.
3.
Taste to adjust salt, spices and amount of lemon juice. Garnish with extra coriander leaves. Enjoy immediately or refrigerate to have a cold salad later.