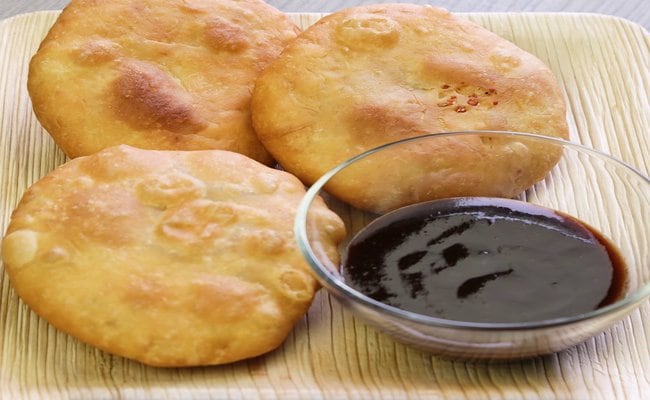 About Dal Ki Kachori Recipe: Flaky and tasty kachoris made with spiced moong lentil stuffing, is what makes these dal kachoris special. Kachoris are basically deep fried breads, there are many varieties of kachoris in the Indian cuisine but moong dal kachori is the most popular one.
Ingredients of Dal Ki Kachori
1 Cup moong dal
1 cup maida
1 tsp salt
1/2 tsp baking soda
2 tbsp ghee
1 cup water
2 tbsp oil
2 tsp cumin seeds
1 tsp ginger
1/4 tsp heeng
3 Green chillies
1 tsp salt
1 tsp garam masala
2 tsp red chilli powder
1 tsp khus khus
1 tsp saunf powder
3 tbsp water
1 tbsp tamarind
1/2 tsp sugar
How to Make Dal Ki Kachori
Recipe Notes
Also see another mouth watering Kachori recipe besides savouring the delicious Dal Ki Kachori.
Key Ingredients: moong dal, maida, salt, baking soda, ghee, water, oil, cumin seeds, ginger, heeng, Green chillies, salt, garam masala, red chilli powder, khus khus, saunf powder, water, tamarind, sugar