Story Progress
Back to home
Dhaba Murg Roast Recipe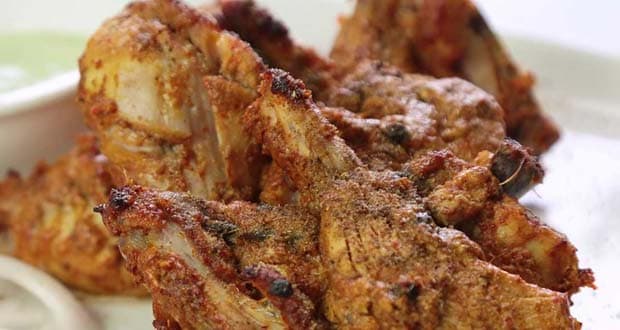 How to make Dhaba Murg Roast
Half a baby chicken marinated with hung curd, with a dominating smoky flavor of chicken and garlic.

Ingredients of Dhaba Murg Roast
To marinate:
750 gram Whole chicken (without skin)
4 tsp Ginger garlic paste
4 tsp Lemon Juice
A pinch of Red chili powder
1 tsp Salt
For second marination:
6.5 tbsp Hung curd
1/2 tsp Black pepper powder
A pinch of Clove powder
A pinch of Black cardamom powder
4 tsp Brown onion paste
2 tbsp Cream
1 tbsp Refined oil
A pinch of Garam masala powder
1.
Cut the bird in 4 pieces i.e. two legs and two breasts.
2.
Marinate the chicken with ginger garlic paste, lemon juice, red chili powder and salt for minimum 06 hours.
3.
For second marination whisk hung curd, add rest of the ingredients and mix well.
4.
Marinate chicken in second marination for minimum 2 hours.
5.
Finish in tandoor till well cooked with a light brown crust. Serve hot.