Story Progress
Back to home
Hara Bhara Kebab In Airfryer Recipe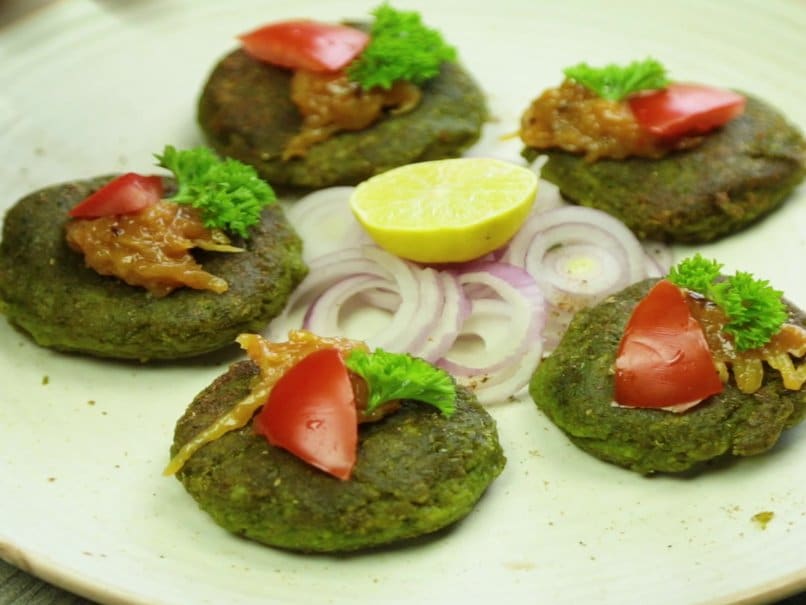 How to Make Hara Bhara Kebab In Airfryer
Hara Bhara Kebab In Airfryer Recipe: Hara bhara kebab is a tasty vegetable cutlet-like snack, prepared with a stuffing of spinach and green peas. This is a healthy snack packed with earthy flavours.

Ingredients of Hara Bhara Kebab In Airfryer
3 tsp coriander seeds
2 tsp cumin seeds
1 tsp salt
1 tsp sugar
50 gram spinach
100 gram peas
3 tsp garlic
2 tsp ginger
1 Green chilli
1 cup parsley
1 cup coriander leaves
4 potatoes, boiled
1 tsp salt
1 tsp chaat masala
1/4 cup bread crumbs
1/4 corn flour
Lemon
Imli chutney
1 tomato, chopped
Water
1.
Take coriander and cumin seeds. Roast them well.
2.
Put some water in a pan, add salt, sugar, spinach and peas. Saute them well.
3.
Drain the water and keep them in cold water for some time.
4.
After that put the mix in a grinder, add garlic, ginger, green chilli, parsley, coriander leaves and the roasted coriander and cumin seeds.
5.
Grind all the ingredients to make a paste.
6.
Take boiled potatoes in a bowl, add salt, chaat masala, the paste, bread crumbs and cornflour together.
7.
Mix them well to form a paste and add lemon to it.
8.
Make round balls out of the paste and flatten them with your hands.
9.
Pre heat the air fryer at 180 degrees for 10 minutes.
10.
Brush the tray with some oil and place the kebabs.
11.
Air Fry them for 10 minutes at 180 degrees.
12.
Flip the kebabs and brush some oil. Now air fry them for 6-7 minutes at 160 degrees.