Story Progress
Back to home
Herb Stuffed Chicken Recipe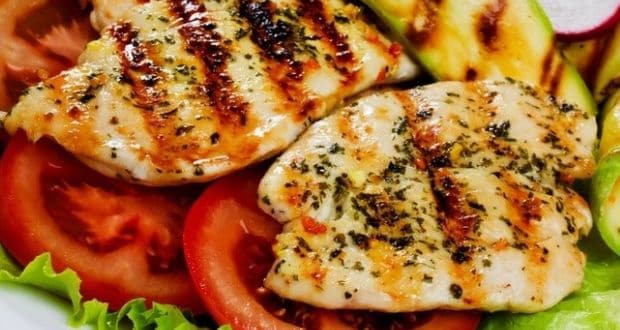 Lime juice, spring onion and chilly enhanced chicken, sauteed with stock, cornflour and herbs is grilled crisp.

Ingredients of Herb Stuffed Chicken
4 de-boned chicken legs with skin
2 Tbsp lime juice
2 tsp chopped garlic
1 Tbsp chopped spring onion
Salt and pepper
50 gm butter
2 limes, pared rind and juice
125 ml chicken stock
1 1/2 tsp corn flour
1 Tbsp water
1 Tbsp chopped garden herbs
1/2 tsp sugar
1/4 tsp mild chilli powder
1 Tbsp melted butter
1.
Place chicken skin-side down on a board.
2.
Sprinkle on 2 tbsp lime juice, garlic, spring onion and seasoning.
3.
Heat butter in a pan, add chicken to pan with rind and juice of 2 limes. Season.
5.
Strain juices from pan. Add stock, return to the flame and thicken with corn flour.
7.
Sprinkle remaining ingredients over chicken and grill until crisp.
8.
Serve hot with the gravy.