Story Progress
Back to home
Ice-Cream Sundae Recipe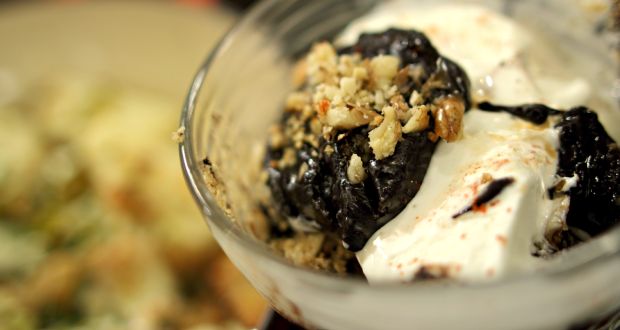 How to make Ice-Cream Sundae
About Ice-Cream Sundae Recipe: Here we whip up the all time favorite ice cream sundae and a homemade chocolate sauce with a secret ingredient.

Ingredients of Ice-Cream Sundae
250 gms chocolate compound or cooking chocolate
1 tsp cream
1 tsp butter
1 tsp honey
3 pieces digestive biscuit
5 walnuts
100 gms vanilla ice-cream
3 digestive biscuits
2 A pinch of chili powder
1.
Heat the pan and melt the chocolate compound in it on a gentle heat.
2.
Add cream, butter and honey. Mix all together to make a sauce.
3.
Keep stirring so it does not catch on heat.
4.
Add 2 pinches of chilli powder to finish.
5.
Crumble the digestive biscuit in a desert glass
6.
Add some freshly made chocolate sauce.
7.
Bash and chop 4-5 walnuts and add them to the glass.
8.
Add one thick slice of vanilla ice-cream and finish it off with some chocolate sauce, walnuts and a pinch of chilli powder.