Story Progress
Back to home
Karare Murgh ke Pasande Recipe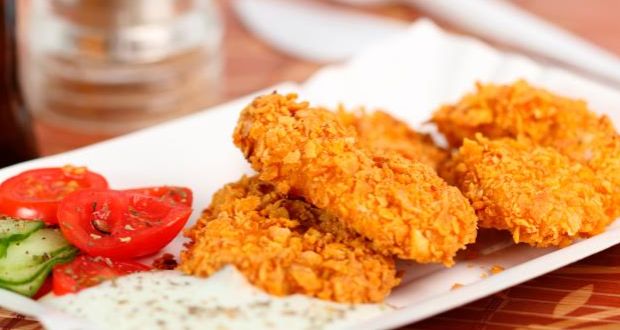 How to make Karare Murgh ke Pasande
About Karare Murgh ke Pasande Recipe: Chicken breast marinated in a herb based coconut-y paste, coated in semolina and pan fried. A crisp treat that is perfect for a dinner party. Simple to cook yet fancy to serve!
Total Cook Time

1 hr 15 mins

Ingredients of Karare Murgh ke Pasande
For the hara masala:
1 tbsp oil
1 Cinnamon stick
10 Peppercorns
1 tbsp coriander seeds
1 tbsp cumin
15 Garlic cloves
4 Green chillies (split)
1 cup coconut, grated
1 tsp turmeric
1 tsp red chilli powder
to taste salt
Handful of pudina leaves
Handful of coriander leaves
3-4 basil leaves (tulsi)
Water
3 tsp coconut vinegar
A pinch of sugar
For the chicken:
2 Chicken breast (sliced horizontally)
1 cup rava/ suji
1 tbsp oil (to pan fry)
Prepare the hara masala:
1.
In a pan add oil, cinnamon, peppercorns, coriander seeds, cumin, garlic cloves, green chillies, grated coconut, turmeric, red chilli powder, salt, pudina leaves, coriander leaves and tulsi. Roast them for 2-3 minutes.
2.
Transfer them into a mortar and pestle. Add coconut vinegar, a little water and sugar. Pound them into a fine paste.
Prepare the chicken:
1.
Season the chicken breast with a pinch of salt and bash them with a meat hammer to tenderize the chicken breast. Coat the chicken breast with the hara masala. Refrigerate for 30-40 minutes.
2.
In a plate, add rava to coat the marinated chicken breast and pan fry them.