Story Progress
Back to home
Lemon and Coriander Soup Recipe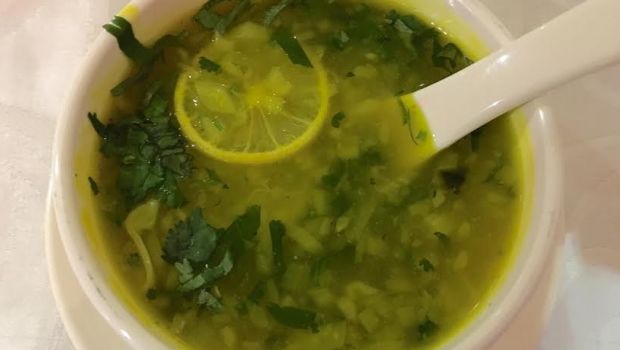 How to make Lemon and Coriander Soup
Lemon and coriander balanced by the zest of a chili sauce.

Ingredients of Lemon and Coriander Soup
4 cup stock
2 Tbsp onions - finely chopped
2 Tbsp lemon juice or to taste
2 tsp chilli sauce or to taste
1 tsp salt or to taste
1 tsp black pepper - powdered
1 cup hara dhania
2.
Add onions, lemon juice, salt, half of the coriander leaves and black pepper.
3.
Bring to a boil and simmer for a minute.
4.
Place the rest of the dhania leaves in the soup bowls, pour soup over and serve.
5.
For Stock: Use vegetable stock. You can add onions, carrots, garlic, mushrooms, tomatoes, celery and peppercorns. You need to boil all these in water for about 15-20 minutes.
6.
Pour the stock through a sieve and it for the soup. You could also use a vegetable stock cube available in leading food stores and super markets.