Story Progress
Back to home
Lemon Pudding Recipe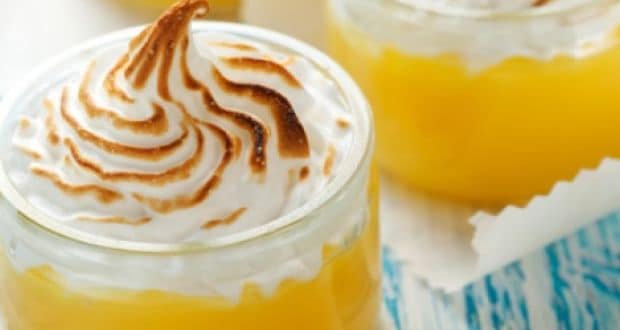 How to make Lemon Pudding
About Lemon Pudding Recipe: Lime and lemony! A sweet milk based pudding rich in taste and flavor.

Ingredients of Lemon Pudding
4 Eggs (separated)
5 tbsp lemon juice
1 tsp lemon zest
30 gms butter (softened)
300 gms castor sugar
4 tbsp plain flour or maida
1/2 tsp salt
A pinch of ground cinnamon
350 ml milk
1.
Beat together the egg yolks, lemon juice, lemon zest and butter until thick.
2.
Combine the sugar, flour, salt and cinnamon; add alternately with milk to the yolk mixture, beating well after each addition.
3.
Beat the egg whites until stiff. Gently fold in the egg whites into the milk mixture.
4.
Pour into a 20cm square baking dish.
5.
Place a pan of hot water in the oven, and set the baking dish into the pan.
6.
Bake at 180 C /Gas mark 4 for 45 minutes.