Story Progress
Back to home
Minced Chicken Rolls Wrapped in Spinach Leaves Recipe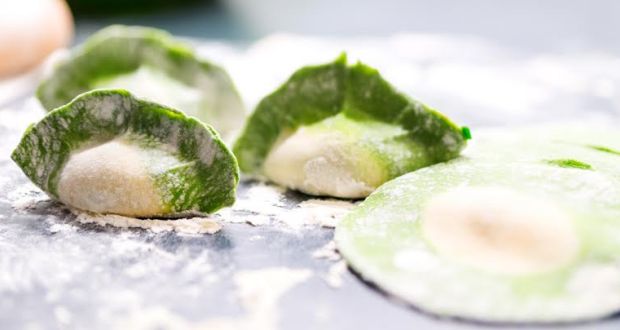 A very light, low fat and easy chicken snack. This one's for all those days when you are in the mood to avoid high carb, high oil and caloried recipes.

Ingredients of Minced Chicken Rolls Wrapped in Spinach Leaves
200 grams minced chicken
1 Tbsp each chopped ginger and chopped garlic
1 1/2 tsp spring onion greens finely chopped
3/4 tsp chopped green chillies
2 Tbsp oyster sauce
1 tsp soya sauce
A little star anise powder
Salt to taste
1 1/2 tsp sesame oil
Spinach leaves cut in a manner so you can roll the chicken mince in them
3/4 tsp ginger juice
How to Make Minced Chicken Rolls Wrapped in Spinach Leaves
Hide

Show

Media
1.
Marinate chicken in oyster sauce, spring onion greens, soya, star anise, sesame oil. Check salt, if less add some.
2.
Marinate for 1 hour (minimum).
3.
Stir fry the garlic and ginger in sesame oil till fragrant.
4.
Add green chillies. Add all this to the chicken mix.
5.
Wrap the chicken mix with the spinach leaves.
6.
Put steamer on and steam spinach chicken rolls till cooked and spinach is well wilted.
7.
Serve with your favorite sauce.