Story Progress
Back to home
Mini Mushroom Pizza Recipe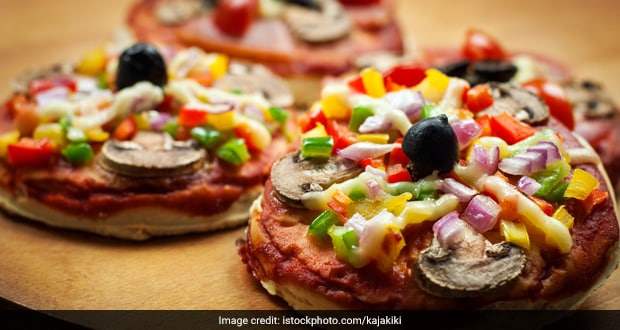 How to make Mini Mushroom Pizza
A delicious snack for parties, these Mini pizzas topped with mushrooms, corn and cheese are sure to get everyone's attention and cravings sorted. Easy, quick and light these small veg pizzas are one of our best italian pizza recipes. Just toss the pizza base with ingredients and bake for a while, enjoy your delicious Mini mushroom pizzas in no time!

Ingredients of Mini Mushroom Pizza
2 Pizza base
1 cup Cheese
1 cup Mushrooms
1 cup Sweet corn kernels
For Pizza Sauce:
3 cups Tomato puree
2 tbsp Onions
1 tsp Garlic
1 tsp Rosemary
Salt and pepper to taste
1.
Take pizza base on a counter top. Use a cookie cutter to cut small circles and make dimples in it using a fork. Pop it in the preheated oven and leave for 5 minutes.
2.
In a pan, saute the garlic and onion. Add tomato puree, rosemary, salt. Cook till the sauce is nice and thick. A pinch of sugar can be added to sweeten the sauce a bit.
3.
Take toasted pizza bases, pour some sauce. Top it with mushrooms, sweet corn kernels and grated cheese.
4.
Bake in the oven for 2 minutes till the cheese melts.
Recipe Notes
Garnish the veg pizza recipe of Mushroom Mini Pizza with chopped coriander leaves.
To make a delicious pizza recipe at home, first learn how to perfect your pizza dough here.
Also see the best of easy pizza recipes by us.