Story Progress
Back to home
Mocha Cashew Butter Recipe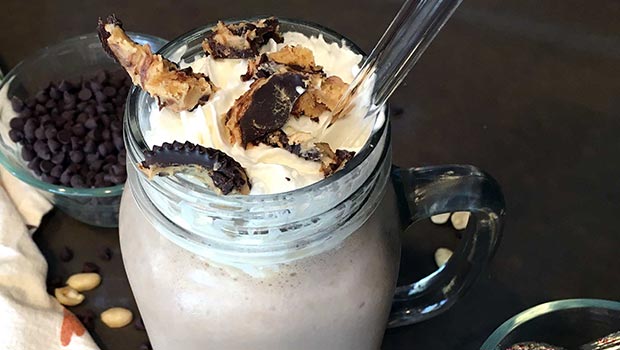 How to make Mocha Cashew Butter
Flavored with coffee, chocolate chips and cashews, this easy-to-make cooler is a yummy way to bring out the deliciousness of a mocha.

Ingredients of Mocha Cashew Butter
3 Cups Cashews, salty
1/2 cup Butter (softened)
1/2 cup Chocolate chips (semi sweet)
2 tsp Instant coffee granules
2 tsp Water
1.
Place cashews in a food processor.
2.
Cover and process until finely ground.
3.
Add half of the butter; process until smooth.
4.
Transfer to a small bowl.
5.
In a small saucepan, combine the chocolate chips, coffee granules, water along with remaining butter.
6.
Cook and stir over low heat until smooth.
7.
Stir into cashew mixture.
8.
Top with additional cashews if desired.
9.
Store in the refrigerator.