Story Progress
Back to home
Onion Marmalade Recipe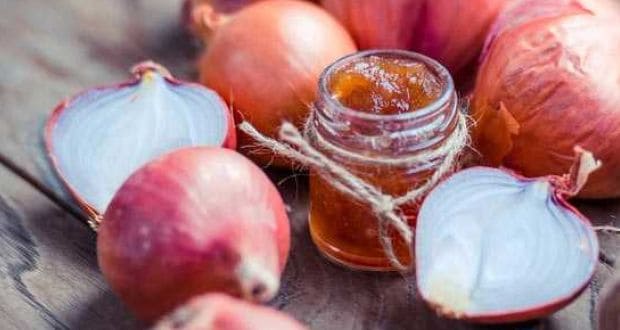 How to make Onion Marmalade
A savory jam that goes perfect on the side with meat or toasts.

Ingredients of Onion Marmalade
1 Kg onions
4 tbsp salad/olive oil
100 gms sugar/jaggery
300 ml vinegar
4 cloves
2 bay leaves
2 tbsp tomato puree
A pinch of chilli powder
to taste salt and pepper
1.
Saute sliced onions in oil until soft.
2.
Add remaining ingredients and cook for an hour. Re-season.
3.
Cool and store in a clean and dry jar.
4.
Serve on toast / canapes or as an accompaniment with cold cuts.