Story Progress
Back to home
Poor Knights Of Windsor Recipe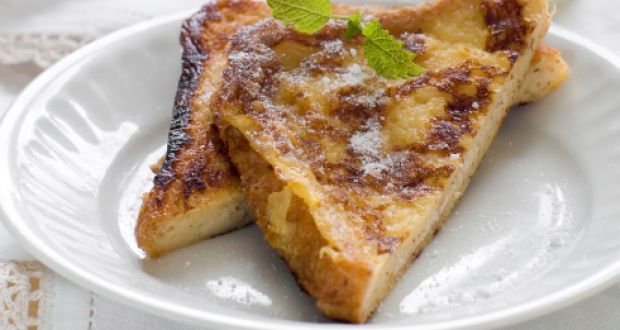 A snack baked bread made with the combination of eggs and jam. This unique dish is a must try!

Ingredients of Poor Knights Of Windsor
8 slices of bread
100 gm hung yogurt
4 Tbsp raisins
4 Tbsp powdered jaggery
Eggs
4 Tbsp cream
75 gm butter Sauce
6 Tbsp jam
2 Tbsp water orange rind Garnish
1 Tbsp castor sugar
For toast:
1.
1. Spread butter on four bread slices.
2.
2. Sprinkle raisins and jaggery powder on the buttered side.
3.
3. Sandwich the bread with the remaining slices, with the buttered side facing outside.
4.
4. Trim the edges of the sandwiches and divide diagonally.
5.
5. Whip eggs and cream together.
6.
6. Soak the sandwiches in the egg and cream mixture.
7.
7. Lightly fry the sandwiches in oil.
8.
8. Transfer the sandwiches to a plate and sprinkle castor sugar.
10.
1. Heat jam, water, orange rind together.
11.
2. Pour it over the sandwiches and serve hot.