Story Progress
Back to home
Prawn and Litchi Salad Recipe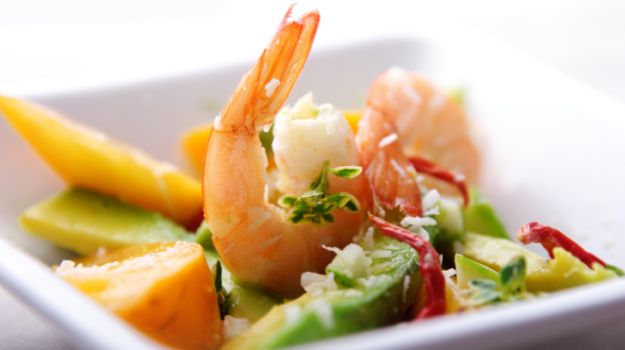 How to make Prawn and Litchi Salad
Prawn and Litchi Salad Recipe : This one is an extremely easy salad, quick to put together and perfect for those days when you just can't be bothered.

Ingredients of Prawn and Litchi Salad
500 gms prawns (shelled and cleaned)
2 tbsp spring onions, chopped
1 mango flesh, finely chopped
500 gms litchis (deseeded)
1 tsp chilli flakes
1/2 lemon (for lemon juice)
1 tbsp olive oil
Handful of peanuts (to garnish)
to taste salt
1.
Toss the oil together with the lemon juice, spring onions and chilli flakes. Use this as a marinade for the prawns - let them marinate for 15 minutes in this mixture.
2.
Toss the prawns together with the marinade on high heat in a kadhai and stir fry for about 2-3 minutes, by which time the prawns should be cooked.
3.
Set aside, while you mix together the mango and litchi, then add everything together, add the peanuts for a bit of crunch, season and serve immediately.