Story Progress
Back to home
Ramdana ki Chikki Recipe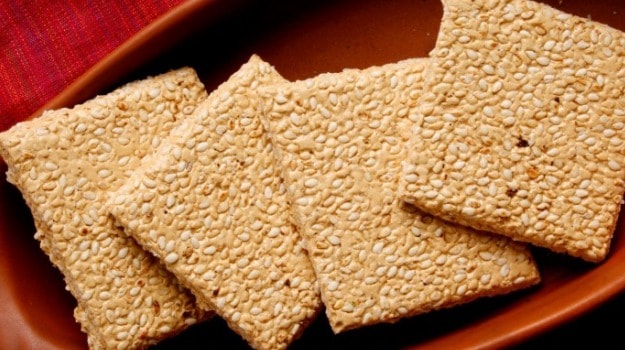 How to make Ramdana ki Chikki
About Ramdana ki Chikki Recipe | Chikki Recipe: A ready to eat, crispy Indian treat made with ramdana (amaranth) and jaggery. In some cases it is also made with nuts (cashews, peanuts, almonds and walnuts), honey and a bit of lime. Chikki is a traditional sweet made and relished the most during the festival of Lohri. Here is an easy and quick chikki recipe, made with just three key ingredients for you to prepare at home. Store in an airtight jar to relish for long.

Ingredients of Ramdana ki Chikki
250 gms ramdana / rajgira / cholai
750 gms jaggery
3 1/2 cups water
A greased surface to set the chikki
1.
Heat a pan to very hot and add the rajgira.
2.
It will start popping up almost immediately.
3.
When popped up, remove from pan and keep aside.
4.
Place jaggery and water in a pan, and dissolve jaggery over low heat.
5.
When dissolved increase the heat and bring to a boil and cook over high heat till a 2-3 thread consistency is reached.
6.
Mix in the rajgira into the mixture.
7.
Transfer at once onto the greased surface, pat to level and leave to set.