Story Progress
Back to home
Rich and Moist Chocolate Cake Recipe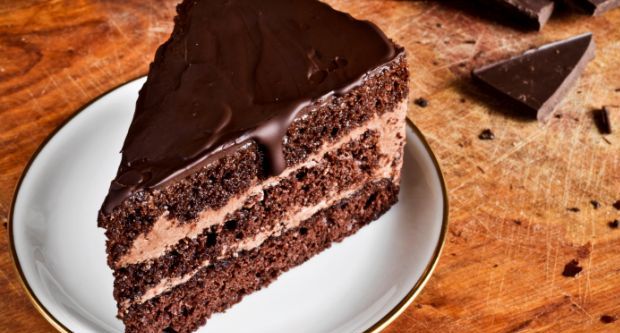 A gooey, mushy serving of chocolate is all that is needed to lift up your spirits, it is a bonus when you can cook it in a jiffy! Create this sensational chocolate cake with ease and delight.

Ingredients of Rich and Moist Chocolate Cake
For the cake:
1 1/2 cup sifted flour
1 cup unsweetened cocoa powder
2 cup sifted sugar
1 cup oil
1 tsp baking powder
1 1/2 tsp baking soda
1 tsp salt
3 eggs
1 cup coffee
1 Tbsp vanilla essence
For the icing:
2 cup icing sugar
1 cup unsalted or salted butter
1 Tbsp vanilla essence
100 gms choco chips
For the cake:
1.
Preheat the oven at 180 degrees C.
2.
In a bowl, add sifted flour, cocoa powder, baking powder, baking soda and salt.
4.
In another bowl break the eggs and whisk well.
5.
Slowly add sugar and whisk until fluffy.
6.
Add 1 cup oil, milk, coffee and vanilla essence.
8.
Fold this mixture into the bowl containing the flour, mix.
10.
Bake for 25 minutes at 180 degrees.
For the frosting:
1.
Whisk together sifted icing sugar and butter.
2.
Add vanilla essence as a flavour agent.
3.
Melt cocoa chips and fold into the mix.
4.
Once baked, cool it on a rack.
5.
Invert it onto a plate. Gently spread the frosting over the cake.