Story Progress
Back to home
Roasted Vegetables Recipe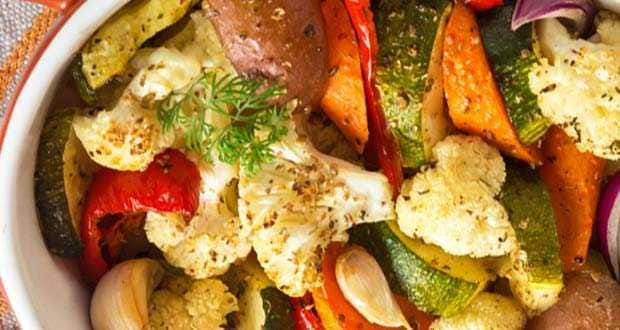 How to make Roasted Vegetables
A melange of potatoes, yellow zucchini, green zucchini, garlic drizzled with olive oil and roasted.

Ingredients of Roasted Vegetables
3 Potatoes (cut into wedges)
1 Yellow zucchini
1 Green zucchini
Cloves of garlic
Onions (steeped, from the lamb chop marinate)
Olive oil (from the lamb chop marinate)
2 sprigs Thyme
2 Red chillies
Salt and pepper
1.
Place the potatoes, zucchini, cloves of garlic and the steeped onions in a baking tray.
2.
Drizzle the olive oil mixture used for steeping the lamb chops over the vegetables and add thyme, red chillies, salt, cumin and pepper.
3.
Roast the vegetables in the oven for 190°C for 20 minutes.
4.
Serve with Lamb Chops, Poached Tomatoes and Garlicky Tahini Sauce.